Abstract, Issue 23
Welcome to our Autumn newsletter bringing you news of current exhibitions and loans, stories of recent Trust activities and our usual updates:
Three Rocks, 1951 on loan to Ben Uri Gallery & Museum
Parallel Lives, an exhibition on Women Artists at St Barbe Museum and Art Gallery
Save the date for our Annual Lecture!
A new print selection available in our shop
Art History Club at Penwith Gallery
The first interview from our new Oral Histories project
A look at posters from the Trust's collection
Where to See Willie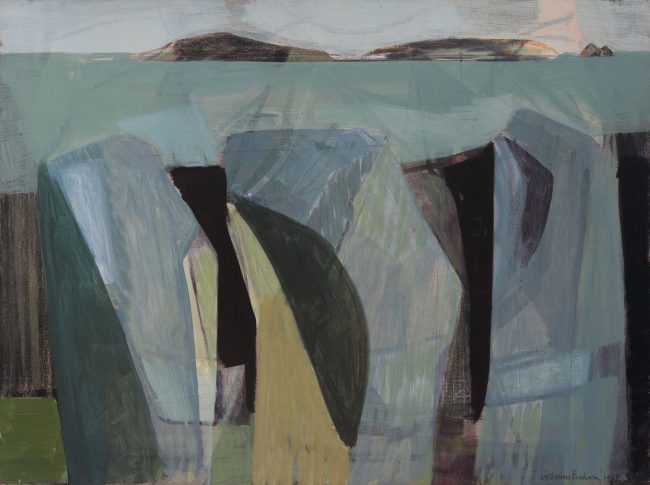 "Sheer Verve" | New group exhibition featuring Barns-Graham at Ben Uri Gallery & Museum
"Sheer Verve": The Women's International Art Club opens at the Ben Uri Gallery & Museum in London on Wed 13 Sep and runs until 15 Dec 2023. WIAC was founded in Paris in 1898 to give female artists a platform at a time when it was difficult for them to exhibit their work and encourage networking opportunities. The inaugural exhibition, held in London's Grafton Gallery in 1900, went on to become an annual event until the club was dissolved in 1978. Barns-Graham was never a full member, however she was invited to exhibit on a number of occasions.
In 1952 she showed Three Rock Forms 1951 at the WIAC Annual Exhibition at the RBA Galleries in Suffolk Street, and we are delighted to have lent the same painting to "Sheer Verve" at the Ben Uri, where it will be seen alongside artists such as Sonia Delaunay, Laura Knight, Gillian Ayres, Vanessa Bell, Helen Frankenthaler, Elisabeth Frink, Barbara Hepworth, Gwen John, Marlow Moss and Paula Rego.
---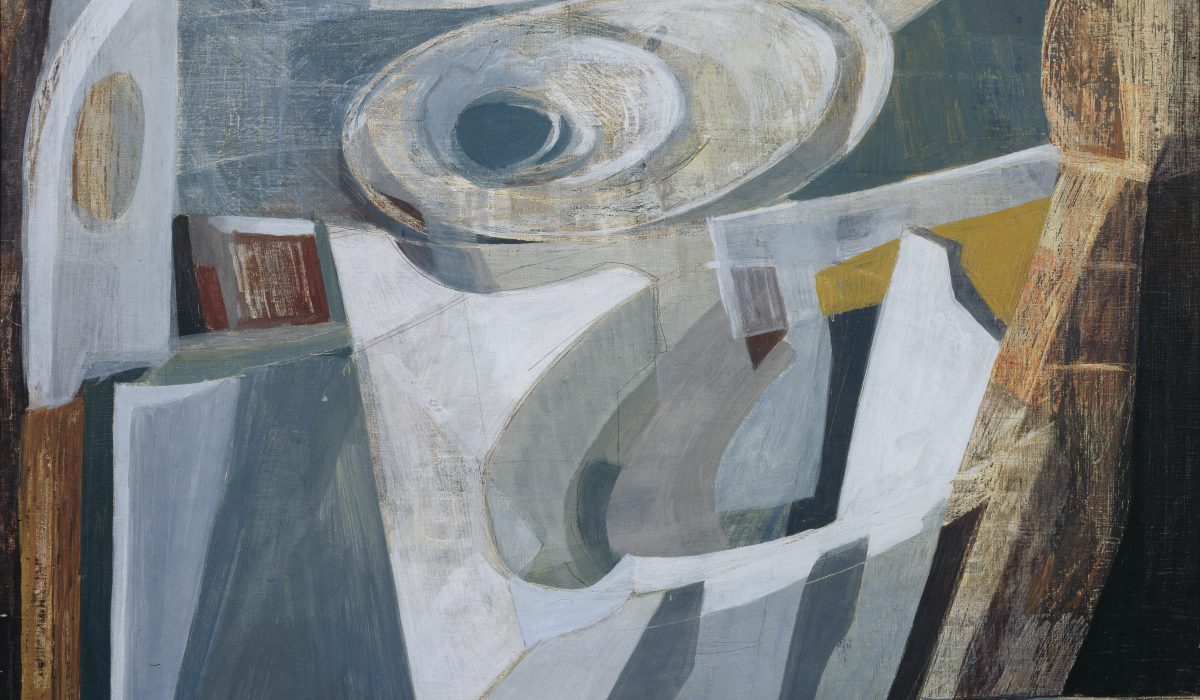 Parallel Lives | New group exhibition featuring Barns-Graham at St Barbe Museum and Art Gallery
A new exhibition, Parallel Lives, opening on Sat 16 Sep at the St Barbe Museum and Art Gallery in Lymington, looks at the careers and experiences of eight women artists, all born within twenty years of each other and whose lives spanned the 20th century. It follows their successes and the challenges they faced, noting moments when their lives and experiences overlapped.
The artists, Wilhelmina Barns-Graham, Prunella Clough, Ithell Colquhoun, Evelyn Dunbar, Gertrude Hermes, Barbara Jones, Enid Marx and Monica Poole all shared an independent outlook and a willingness to pursue a singular artistic vision, sometimes against the tide of contemporary fashions and influences. Each artist was an original and innovative creative force, who built a career on their own terms and developed a significant and enduring body of work.  Barns-Graham will be represented by paintings from Tate, Southampton City Art Gallery and some rarely seen works from private collections.
---
Save the Date for our Annual Lecture | 30 November
We are delighted to announce the date for the Wilhelmina Barns-Graham Trust Annual Lecture 2023 with Dr Rachel Rose Smith. This year we will kindly be hosted by Glasgow Women's Library on Thursday 30th November. A special newsletter will soon be landing in your inboxes with further details of the event and how to register for a free place.
---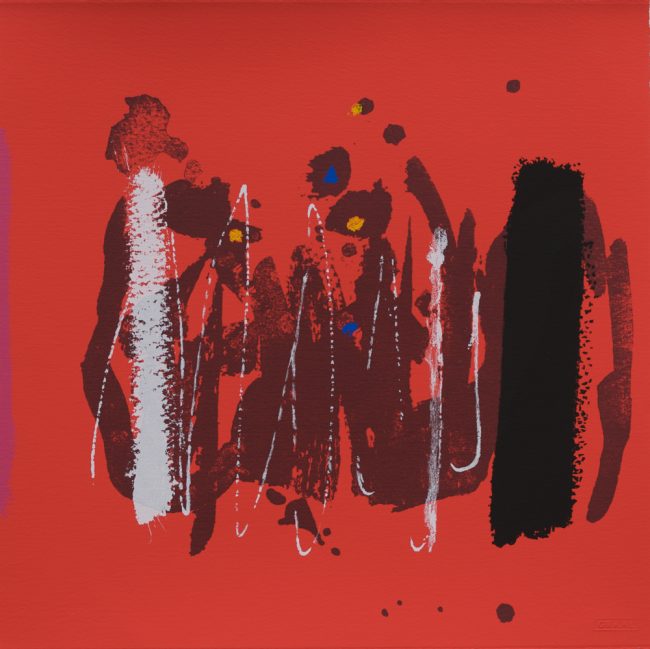 New print selection available in Trust shop
The selection of Barns-Graham screenprints which are available from the Trust's online shop has been refreshed. Printmaking became a critical part of Barns-Graham's output in the last 5 years of her career, when she teamed up with Carol Robertson and Robert Adam of Graal Press to produce over 60 separate editions.
For Barns-Graham making prints was a liberating experience, one in which she could experiment with and manipulate screens to create related series of images.  New ideas sprang constantly from these variations. She came to move so swiftly, outpacing the printers with whom she collaborated, that several editions were unsigned at the time of her death while other images remained unprinted. These latter prints, all strictly mapped by the artist, came to be editioned posthumously.
---
Art History Club | Thu 28 Sep, Penwith Gallery, St Ives
Cornish artist Alice Ellis-Bray has been running her monthly Art History Club (https://www.instagram.com/artisthistoryclub/) over the past year at the Penwith Gallery in St Ives. Each month she selects an artist associated with working in Cornwall, attendees are invited to do some of their own research before the meeting, encouraging discussion and debate about the artist at the Club evening.  We are delighted that Alice has selected Barns-Graham as her September artist of the month – the Club will meet at the Penwith Gallery in St Ives at 5pm, Thurs 28 September – all welcome, no booking required.
In 2021 Alice created and performed I am the Colour Wilhelmina saw you in at Tate St Ives as part of their Winter Festival. The performance was recorded and can be seen here.
---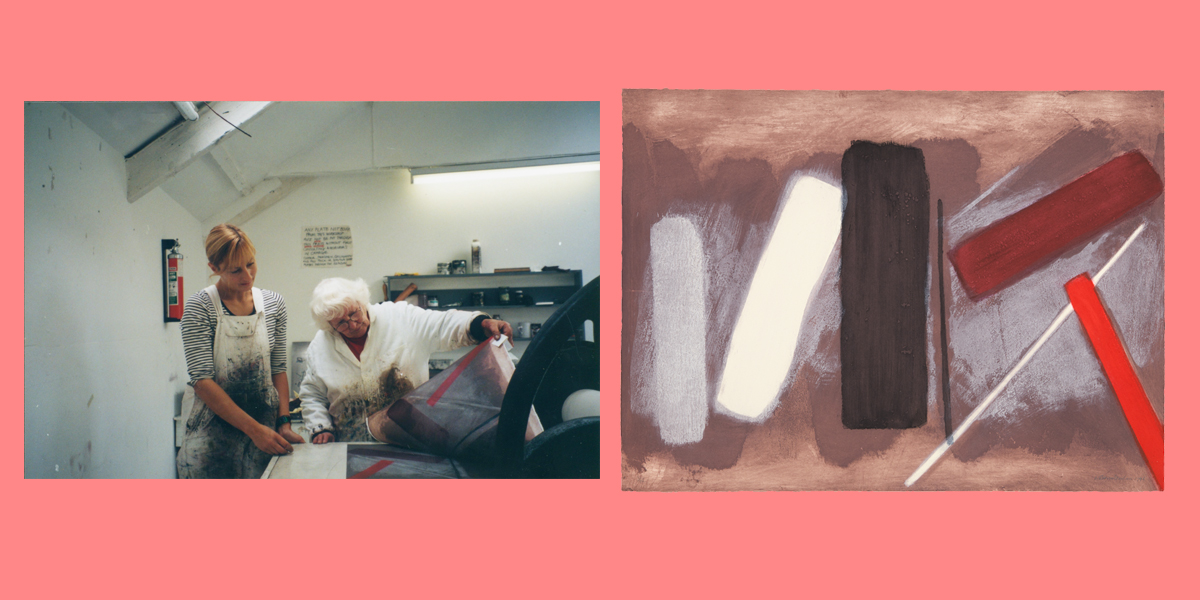 Artist and Printmaker: Part One
As part of the ongoing project to develop the Trust's archive, our Archivist, Tilly Heydon, has been conducting Oral History Interviews with those who knew and worked with Barns-Graham in both Cornwall and Scotland. She is collecting interviews with printmakers, photographers, artists, gallerists, friends and neighbours, to gain a better understanding of Barns-Graham's work and life. It has been an incredibly fruitful and enlightening process so far, as collecting memories of Barns-Graham allows us to understand how she and her work were perceived by others.
The first part of this two-part blog post focusses on Barns-Graham's explorations in printmaking in the 1980s and early 1990s, particularly her work in 1995 with Rachael Kantaris from Porthmeor Print Workshop, St Ives.
Read more about Rachael Kantaris and Barns-Graham
---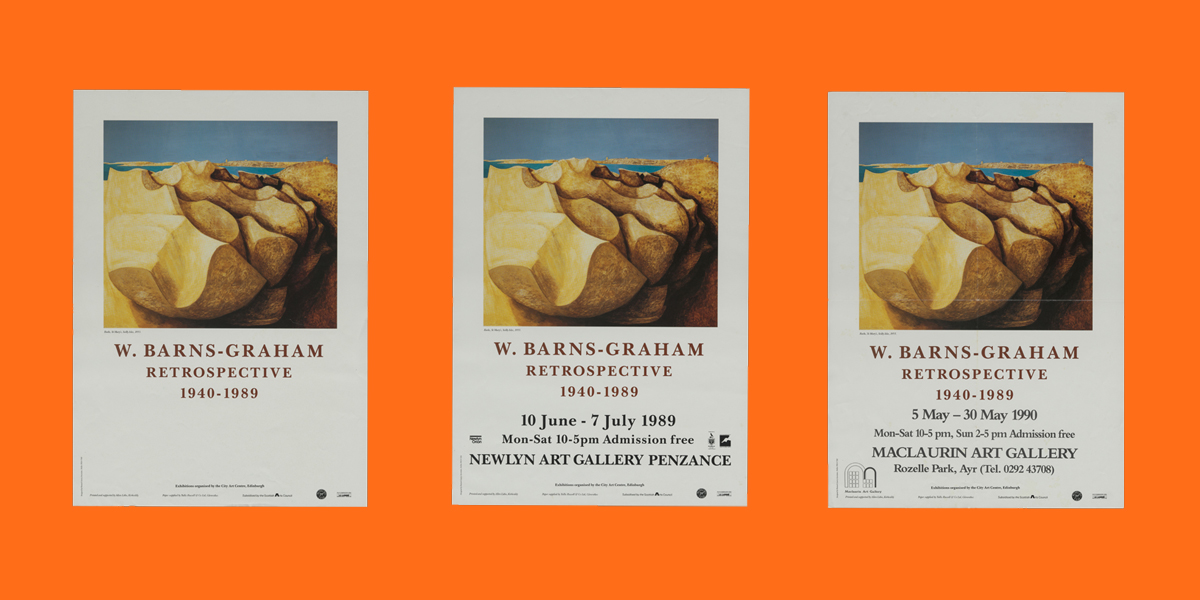 Posters Republished
The Trust were recently invited by the University of Stirling Archives and Collection to make use of their new ScanStudio, a state-of-the-art digital scanning and photography system. The ScanStudio is able to digitise a wide range of print and photographic materials and due to its capabilities with large formats, we decided to pilot its use with our poster collection, a group of around 50 posters mainly advertising exhibitions related to Barns-Graham's career, both during her lifetime and posthumously. By digitising the collection, we're once again able to share with you some visual highlights on her CV!
In this post, we'll show you some of the highlights of the collection, explore the development of poster design and share some stories behind specific posters held by the Trust.
Read more about our poster collection
---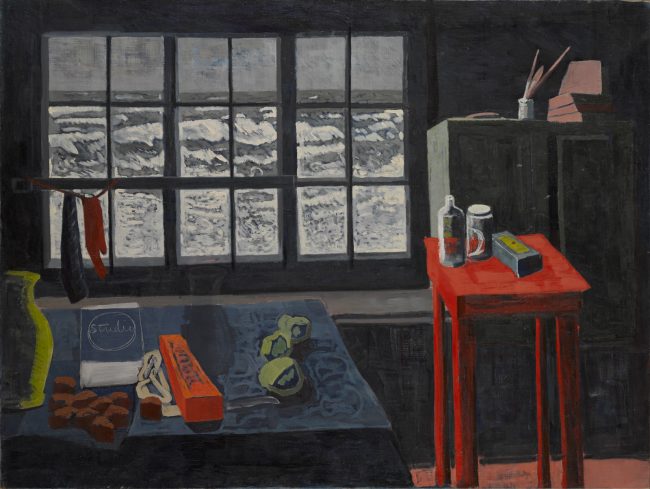 Where to See Willie
Through loans, gifts and permanent collections at partner museums, there are lots of opportunities to see Barns-Graham works across the country.
Continuing at Dovecot Studios this autumn is Scottish Women Artists: 250 Years of Challenging Perception. Featuring two Barns-Graham paintings from the Fleming Collection alongside the Wind Dance V rug commission by the Trust in 2012.  The University of Stirling Art Collection have borrowed three works, including this bold primary-coloured Relief, Yellow, Red and Blue, 1956,  for their forthcoming Inspired! exhibition at the Pathfoot Building, opening on 21 September.
Works can also usually be found on display in galleries such as the City Art Centre, Edinburgh, the Scottish National Gallery of Modern Art, Leeds Art Gallery, Pallant House, Chichester, Tate Britain, Tate St Ives, Penwith Gallery, St Ives and Pier Arts Centre, Stromness.