Abstract, Issue 20
Welcome to our Winter newsletter bringing you news of upcoming exhibitions and loans, stories of recent Trust activies and our usual updates:Hatton Gallery will largest Barns-Graham exhibition in 30 years:
Hatton Gallery will host the largest Barns-Graham exhibition in 30 years
Two exhibitions at the Royal Scottish Academy
Our brand-new website
The launch of our Patrons scheme
Successful showing of Like a Huge Scotland
Last minute Christmas ideas
Christmas cards from our archive
Where to See Willie in the rest of the UK
A picture highlighted by our Trustee, Jo Meacock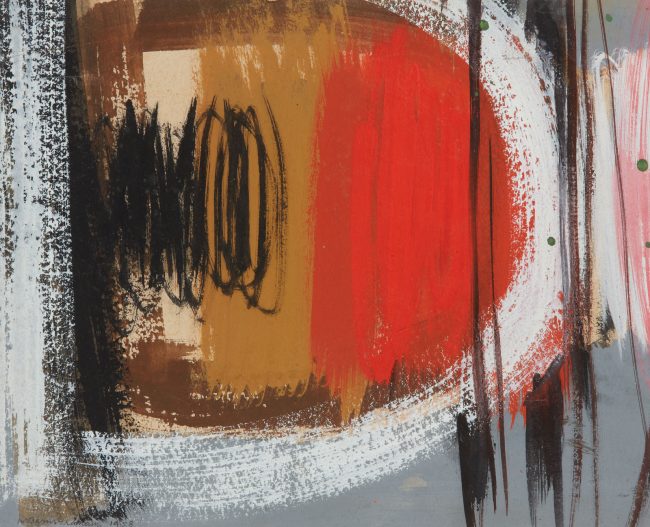 Wilhelmina Barns-Graham: Paths to Abstraction | Hatton Gallery, Newcastle upon Tyne, 11 February – 20 May 2023
Wilhelmina Barns-Graham: Paths to Abstraction at the Hatton Gallery will be the largest exhibition of the artist's work for over 30 years and will explore the first half of her long career, from early works inspired by the Scottish and Cornish landscape through to the abstraction of the 1960s and early 1970s.
Among the highlights are Barns-Graham's celebrated depictions of the Grindelwald Glacier in Switzerland, including two fine examples seen together for the first time since the 1950s – the National Galleries of Scotland's Glacier Chasm and the London Borough of Camden's Ice Cavern, both painted in 1951.
With over 70 works covering five decades, the exhibition will provide a great opportunity to reassess Barns-Graham's achievements during this critical period. Further notable works on display will include figurative landscapes from St Ives, paintings from the abstract series Things of a Kind in Order and Disorder, The Road, 1935, the earliest work in the exhibition recently acquired by the Trust and Wicca, 1957 which has recently received conservation treatment.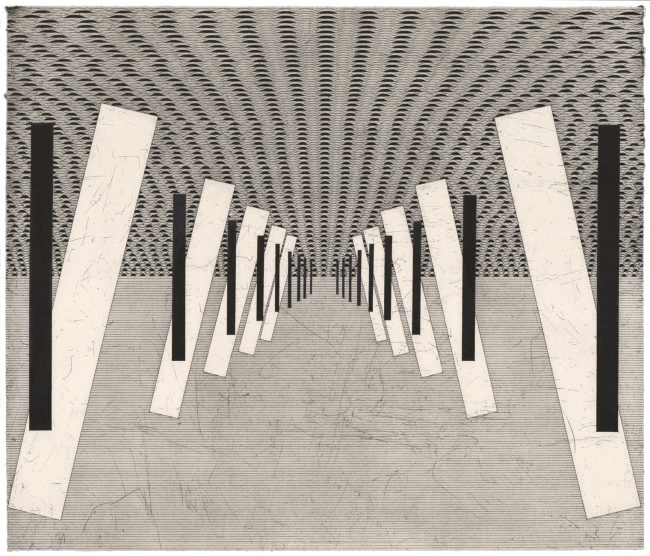 Two Exhibitions at the Royal Scottish Academy
The Society of Scottish Artists Annual Exhibition 130 Years (17 Dec 2022 – 10 Jan 2023) – this year marks the 130th anniversary of the inaugural SSA exhibition. To celebrate the annual exhibition at the RSA will take a unique look at its vibrant history and showcase a selection of works which have contributed to art culture in Scotland.  As part of this celebration, SSA Members were invited to respond to a selection of works from past, present and previously invited artists and SSA members. This will include Rachel Duckhouse exhibiting Over and Out (Newlyn) alongside Barns-Graham's late acrylic painting Blaze, 2003.
Following SSA 130 years will be an exhibition focused on the RSA Barns-Graham Travel Award (14 Jan – 1 Mar 2023). The RSA Barns-Graham Travel Award, funded by the Wilhelmina Barns-Graham Trust and administered by the RSA, has been a major annual award in their opportunities programme since 2006. During this time it has provided 17 early career artists with the opportunity to travel to diverse locations across the world, including the USA, Iceland, Vietnam and South Korea, order to research and develop new bodies of work. The exhibition will present new work from two recent winners, Natasha Jensen (2020 winner) and Paige Silverman (2021 winner), who travelled to the Isle of Eigg, Scotland, and Marseille, France, respectively, as well as sharing current work by past winners and tracing the development of their practice in the intervening years, including Richard Goldsworthy, Mina Heydari-Waite, Martin Hill, Mair Hughes, Gabriele Jogelaite, Geri Loup Nolan, Tim Sandys, Shipei Wang and Aleksandra Zawada.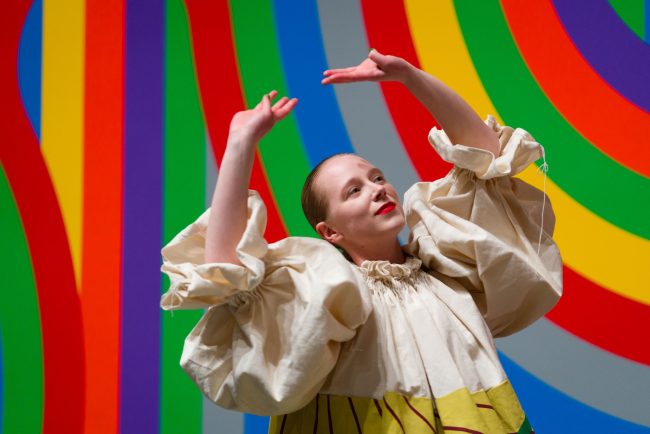 New Trust Website Launched
If you've visited barns-grahamtrust.org.uk in the last few days, you may have noticed we've been making a few changes to the look and feel of our website with a colour palette inspired by Barns-Graham's 1979 painting, Warm Up, Cool Down.
There's lots of new content to explore from a recording of the performance I am the Colour Wilhelmina saw me in by Alice Ellis-Bray at Tate St Ives (image right) last November to a new composition by Hugh Collins Rice for clavichord inspired by Barns-Graham's Scorpio Series.
If there's anything you'd like to see or find out more about on our website, please let us know!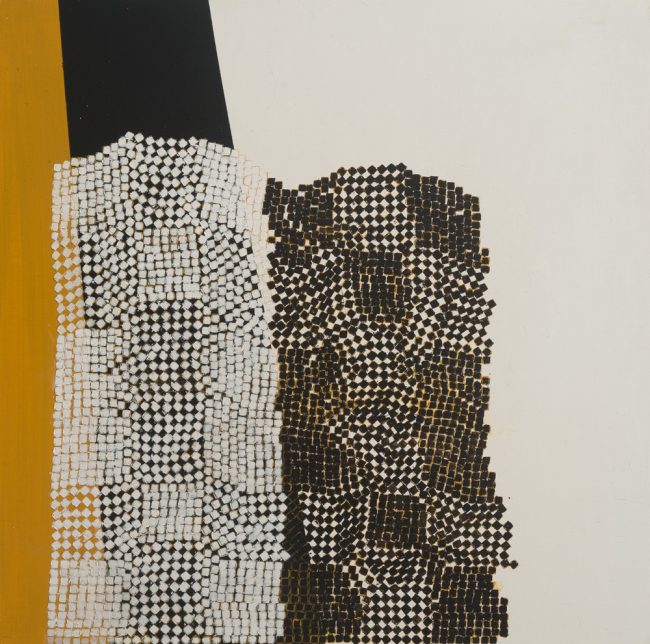 WBGT Patrons
The WBG Trust has launched a new Patrons scheme in order to further our financial support for young artists, art historians and curators through residencies and targeted bursaries, and also to enable Collection focused projects, which will secure Barns-Graham's work and archive for future generations (including conservation, photography, digitisation, research and publications).
For a minimum donation of £1,000 per annum all Patrons will receive a quarterly email newsletter, invitations to select exhibitions, 10% discount on our online shop which includes original prints by Wilhelmina Barns-Graham and an invite to exclusive annual Patrons event.  Corporate and Individual Patrons will have the choice of being named on our website or remaining anonymous.  Please contact the Trust on info@barns-grahamtrust.org.uk if you would be interested in supporting our work in this way.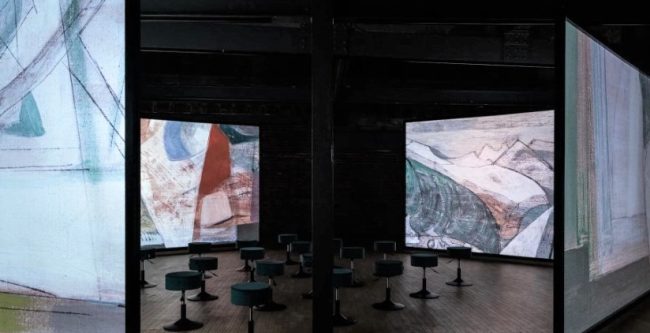 Mark Cousins – Like a Huge Scotland
At Fruitmarket in Edinburgh Mark Cousins' 4-screen Like a Huge Scotland, looking at Barns-Graham's experience at the Grindelwald Glacier in 1949 and resulting work, came to the end of an extremely successful four week run.  As well as the installation itself there was also a focused display of nine of Barns-Grahams' glacier works, and well-attended contextual events such as the WBGT Annual lecture delivered by glaciologist Professor Peter Nienow, a talk delivered by art historian Lynne Green, an evening of poetry led by Alyson Hallet and a Nan Shepherd focused book launch with Sam Walton and Anna Fleming.
Look out for further news in 2023 as the hope is that Like a Huge Scotland will tour nationally and internationally and later in the year Mark Cousins' feature-length cinematic documentary about Barns-Graham, A Sudden Glimpse to Deeper Things will also be released.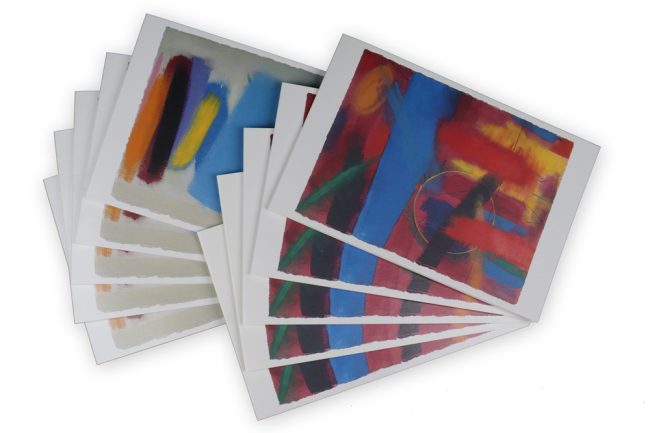 Christmas Shopping
Perhaps for the final time, we've been able to put together an excellent value set of cards featuring two of Barns-Graham's late works, Untitled 06/97, 1997 and Night Walk (Porthmeor No. 5), 1999. The set of 10 cards could be used as an attractive alternative to Christmas cards and are now available from our shop for just £5.
Some of our partners also have some new Barns-Graham offerings this festive season. We've recently expanded the number of works available for reproduction with ArtUK, including a selection from the ever-popular Small Energy series. They also continue to offer gifts and homeware featuring bright, abstract compositions from across Willie's career. Tate have also created a new line of merchandise feature works by Barns-Graham from their collection including a luxurious Eight Lines, Porthmeor recycled cotton blanket and a Glacier Crystal beach bag.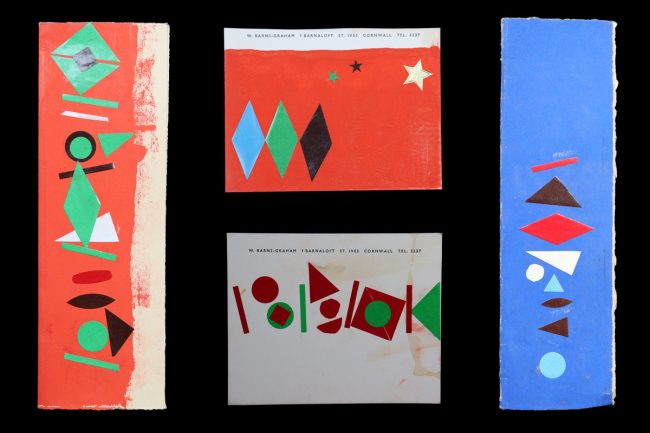 Christmas Cards from the Archive
Considering the time of year, it's difficult to resist highlighting the significant collection of Christmas cards created by Barns-Graham that we have discovered in the archive. We are particularly fond of the cards that she made in the 1960s, when she appeared to delight in creating abstract, festive collages using differently shaped and coloured stickers on pieces of painted card or repurposed headed paper (above).
However, the most shining (literally) example of Barns-Graham's eye-catching Christmas experiments has to be this vibrant green and silver foil card (below), also with coloured stickers, which she made at Balmungo for Christmas 1968.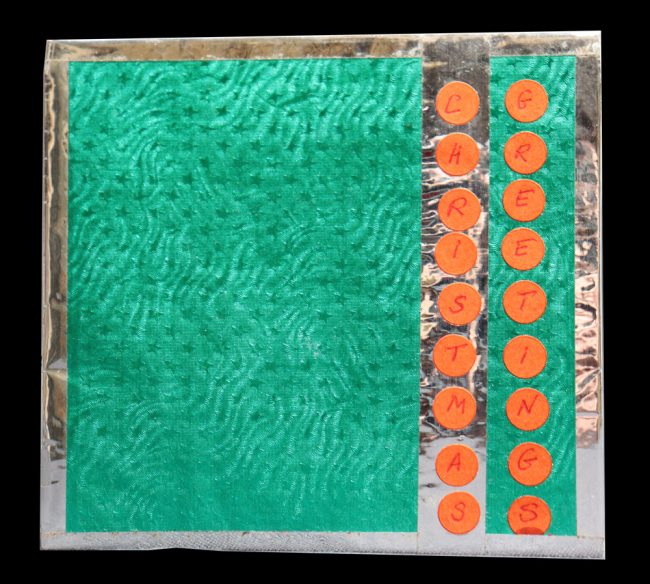 Where to see Willie
If you're looking for museums and galleries to head to this winter, we've rounded up a selection of exhibitions and displays where you'll also get a chance to view a work by Wilhelmina Barns-Graham.
The current display, A Matter of Age?, at Peter Scott Gallery features Barns-Graham's Contact (Bridge Series), 1968. Created aged 56, this work was made at a point where rather than nearing to retirement, Willie was only reaching her mid-career, continuing to paint for another 35 years. Closes 16 Dec.
Glacier Chasm, 1951, will remain on display at The Scottish National Gallery of Modern Art One in their thematic hang, Conversations with the Collection, until the end of the year before it makes its way to Newcastle for Paths to Abstraction at Hatton Gallery.
Elsewhere, White, Black and Yellow (Composition February), 1957 and Red Form, 1954 can be seen in the collections displays at Tate St Ives and Progression,1965 is on show at Leeds Art Gallery. Barns-Graham works are also on display at Pallant House, Chichester and the Pier Arts Centre, Stromness. At the Sainsbury Centre in Norwich, Olive Green Squares on Vermillion, 1968 will feature as part of Women Pioneers of Abstraction until February.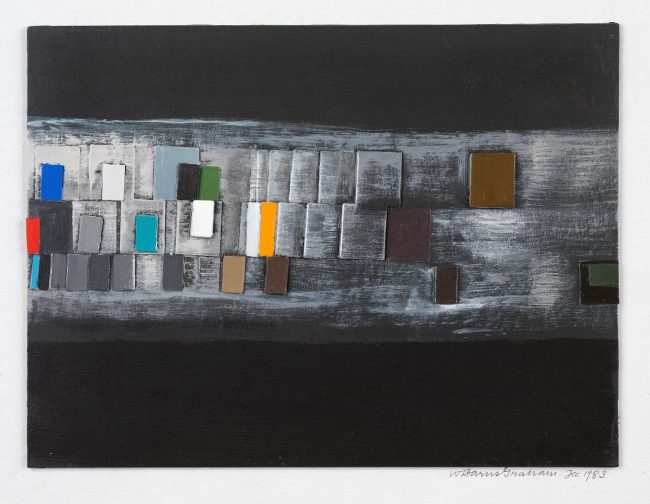 Picture of the Month
For this edition selected by Trustee and Curator of British Art, Glasgow Museums, Jo Meacock. She has selected a work from Glasgow Museums' collection.
Jo has taken an in depth look at the collage, related artworks and archive material. Read more about the inspiration for the collage, how it was made and what Willie wrote about them in her diaries by following the link to our website.