Wilhelmina Barns-Graham Private Collection
In October, the Wilhelmina Barns-Graham Trust (WBGT) will be selling at auctioneers Lyon & Turnbull works from Barns-Graham's private collection of paintings, drawings, prints, sculpture, ceramics and jewellery by other artists. Many of the pieces are by artists closely associated with St Ives, where between 1940-2004 Barns-Graham spent much of her working life. Artists and makers in the collection include: Terry Frost; Barbara Hepworth; Patrick Heron; Roger & Rose Hilton; Bernard & Janet Leach; Denis Mitchell; Ben & Kate Nicholson; Breon O'Casey; Alfred Wallis and Bryan Wynter. The group of works well represents the network of relationships that existed between these artists, all working within a very small and distinct geographical area in the immediate post-war period.
Scottish and St Ives-based artist Wilhelmina Barns-Graham, CBE (1912-2004), established the Trust in 1987. Through exhibitions, publications, online resources and an active gifting programme to public museums and galleries, it aims broaden the understanding and reputation of her work and to promote it to as wide an audience as possible. The Trust's responsible custodianship of works of art by Barns-Graham, alongside her library, archive and photographic records allows unique access to the life and work of one of Britain's most significant 20th-century artists.
In accordance with Barns-Graham's wishes, the Trust actively supports individuals to fulfil their potential in the visual arts by providing financial support in education, through a portfolio of bursaries at art colleges and universities across the UK, funding artists' residencies via partnerships in both St Ives and Scotland and sponsoring specific, artist-focused projects relevant to the Trust's aims.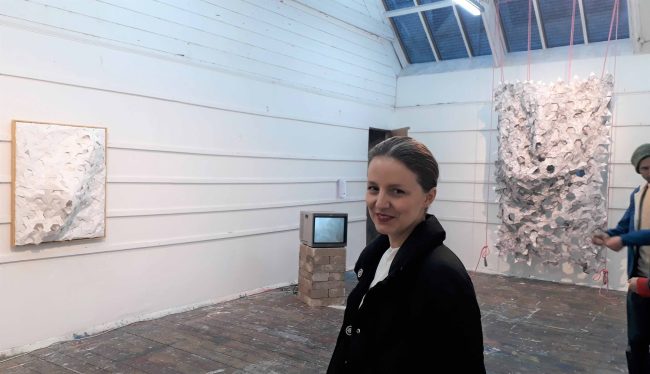 Since 2006, the WBGT has given funds totalling £400,000 to individuals and institutions. Supporting artists' development, summer schools in Fife and St Ives and a £25,000 contribution to Tate St Ives' re-opening education programme have been aimed at the younger generation, while bursaries in higher education support travel abroad and provide financial assistance to enable students to complete their studies successfully. Working closely with the Royal Scottish Academy and Porthmeor Studios in St Ives, WBGT supports residencies for more established artists, encouraging career development and new ways of thinking and working.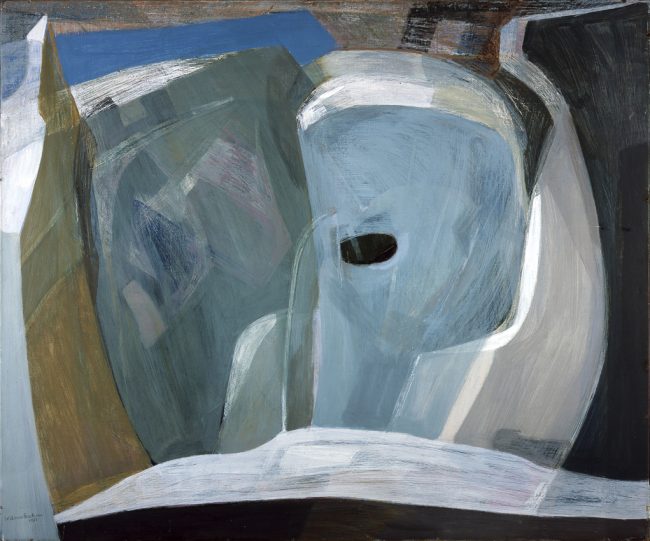 Over the last 14 years, the Trust has donated Barns-Graham artworks valued at over £0.75 million to a wide range of public institutions. This includes major gifts of original works to Tate, National Galleries of Scotland, Pallant House Gallery, Hepworth Wakefield, Leeds Art Gallery, Pier Arts Centre, Aberdeen Art Gallery and Abbot Hall, Kendal. Over 50 of Barns-Graham's much admired screenprints have also been given to public galleries, educational institutions and especially healthcare providers, where their bold designs and bright colours have been particularly welcomed.
Since moving to new premises in Edinburgh in 2017, the WBGT has begun new programmes of conservation and photography of the Barns-Graham art collection, with the linked aims of protecting its long-term future, making more works available for loans and exhibitions and ensuring as much of the collection as possible is accessible digitally and online. Cataloguing and digitisation of the historic photographic collection, which records both Barns-Graham's life and individual works from the 1930s until her death in 2004, is beginning to bring new information and understanding of her practice and achievements over a long career, though there is much still to be done to make this into an fully accessible resource.
The WBGT has ambitions to continue and extend the financial support for artists, which was so central to Barns-Graham's wishes for the Trust. Care of and increasing accessibility to both the art and archive collections through publications, exhibitions and web-based resources is of critical importance, as is increasing physical access to the collections at the Trust's Edinburgh base.
In order to help achieve these ambitions, the Trust has decided to sell the group of works by other artists that Barns-Graham collected during her lifetime. Although not an easy decision, it was agreed that using the funds generated by these works would have a major impact on the delivery of the core aims and objectives that Barns-Graham had identified when establishing the Trust in 1987.
Lyon & Turnbull Auction Information
THE WILHELMINA BARNS-GRAHAM COLLECTION
Thursday 28 October 2021
London | Live Online
VIEWING INFORMATION:
Highlights Exhibition at 33 Broughton Place, Edinburgh | 6 to 10 August 2021
Full Exhibition at The Mall Galleries, London | 27 & 28 October 2021
Contact: Lyon & Turnbull