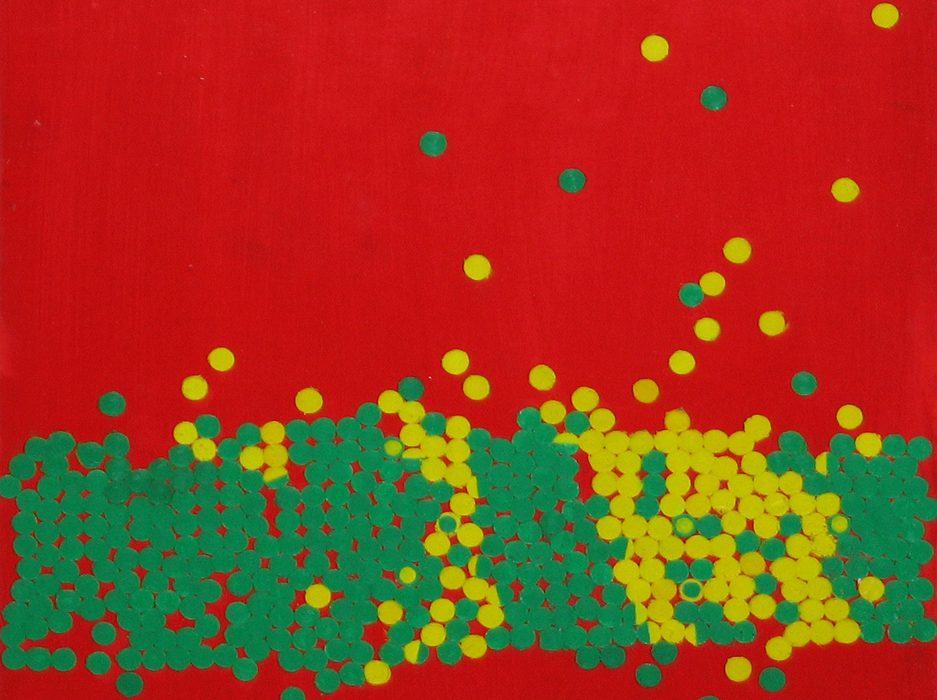 Wilhelmina Barns-Graham returns to the USA courtesy of Waterhouse & Dodd  who are exhibiting at Art Miami from 4-9 December 2018.
Waterhouse & Dodd first showed Wilhelmina's works in 2017 Miami, and are returning this month with a selection of works to this modern and contemporary art fair that is globally recognized as a primary destination for the acquisition of the most important works from the 20th and 21st centuries.
Wilhelmina's works on show during the fair will include the bold, colourful paintings from 1967 to 1970 that evolved from the series 'Order and Disorder' as well as three Scorpio paintings from 1995 and 1996 that define her late work. Although appearing strikingly different these works, while reflecting the age in which each was made, have much in common – each is bold in colour and contains a great feeling of movement, either through the juxtaposition of shapes – circles/disks, squares – or via the dominant, simplified brushmarks that dance across the picture plane. The more severe construction of the late 1960s was to become more emotionally expressive in the paintings of her final decade, a loosing up and 'letting rip' that gives the late works their dynamic energies.
Visit Waterhouse & Dodd at Art Miami from 4 December at :
Stand n° AM516.
ART MIAMI
The Art Miami Pavilion
One Miami Herald Plaza @ NE 14th Street
Downtown Miami.
Details at www.artmiami.com