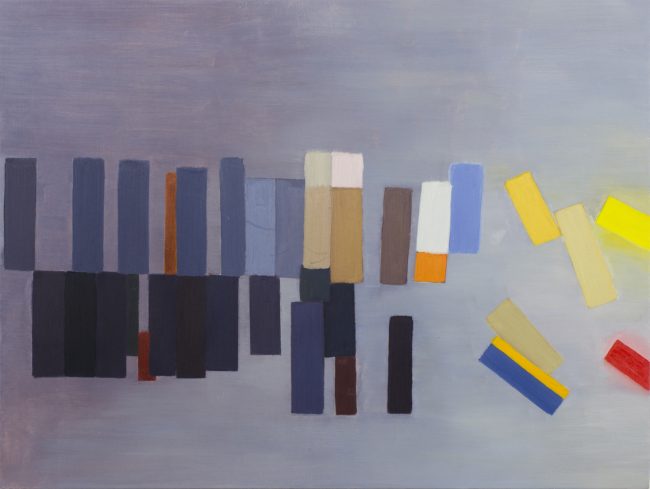 Two Wilhelmina Barns-Graham paintings will be seen at TEFAF Maastricht for the second year, presented on the stand of Waterhouse & Dodd. Bridal Party 2 (BGT1128) and Lilac Edge (BGT110) will be installed alongside a range of 20th century works of art that reflect the cross-currents in European and American art of time.
One of the centrepieces will be a beautiful oil painting by the American Abstract Expressionist painter, Joan Mitchell, painted at her studio in Vétheuil on the River Seine in 1972 – typical of this period but more lyrical and indeed 'European' than many of her American paintings. This will be complemented by a group of Abstract Expressionist works by the American Norman Bluhm, the German-American Friedel Dzubas, the Dutch-American Willem de Kooning, and a rare 1950s work on paper by the Canadian Jean-Paul Riopelle.
The other main centrepieces are two works, each more than 2m high, by Robert Rauschenberg, the subject of a recent 'blockbuster' exhibition at Tate Modern and today one of the most influential artists in both Europe and America. Meanwhile among the highly collectable works on paper that we will be showing is an interesting composition by the Italian master Gino Severini.
Waterhouse & Dodd are at Stand 532. The fair runs from 9 to 18 March.
The European Fine Art Fair (TEFAF), Maastricht Exhibition and Congress Center, Maastricht, The Netherlands