Tate St Ives launches new exhibition space.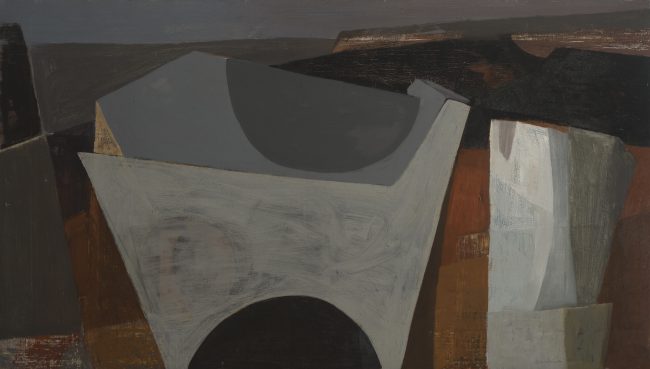 The Trust is delighted to have loaned to Tate St Ives a major 1953 painting Rock Form St Just for the launch of its newly refurbished and extended galleries. The new display is called Modern Art and St Ives.
As stated on Tate's web site; "For the first time, Tate will be able to dedicate spaces to exploring the history of modern art in St Ives, giving key artists a permanent presence in the town where they lived and worked. This new display will follow those artists across the 20th century, revealing their relationships to international art histories. From the unique perspective of St Ives, visitors will be able to bridge geographical and chronological boundaries and discover new connections through familiar artists."
Rock Form St Just is one of three WBG paintings on display that give her good representation. Two others come from Tate's collection. Interestingly their Red Form (1954) appears to be a development from the Trust's Red Table (1952) as part of a sequence that leads to WBG's Geoff & Scruffy paintings.