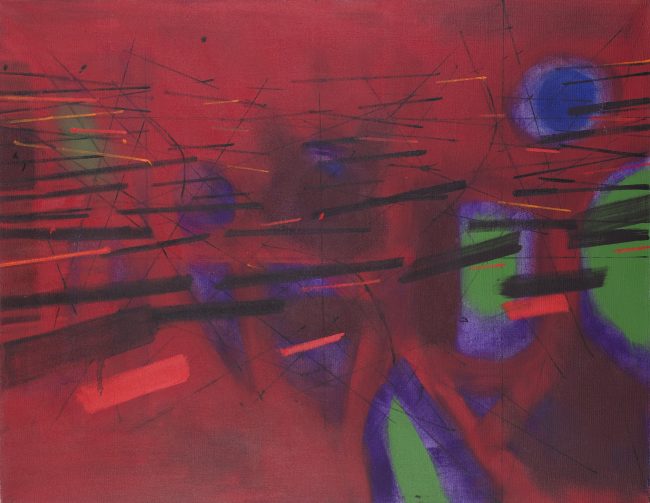 The exhibition comprises a presentation of key mid and late works by Barns-Graham and highlights connections with selected pieces by her fellow artists. John Wells had already adopted the South West of England and had had a medical practice on the Scilly Isles before his 1945 move to Newlyn to pursue the artist's life. Bryan Wynter arrived after war service and Barns-Graham had arrived from Scotland in 1940, meeting Wells in 1941. Roger Hilton knew Barns-Graham from shared visits to Paris in the early 1950s and his frequent trips to St Ives through the same period and in 1965 he too became a resident of Cornwall.
Wynter and Wells participated in the groundbreaking 1946 Crypt Group exhibition and Barns- Graham joined them in the 1947 and 1948 versions. By this time Wells was already embracing the abstract idioms of Naum Gabo and Nicholson. Wynter remained influenced by Braque and Sutherland before his clear abstract voice emerged in the mid-1950s. Similarly Barns-Graham underwent her transformation through a series of paintings of the Grindelwald glacier eventually leading to the expressionist abstraction of her late 50's work.
The exhibition features a re-visiting of that glacier theme, Splintered Ice No. 2 (1987), and also paintings by all three artists which show their different commitments to abstract explorations.
The exhibition runs until 14 August.
Click to see full image.