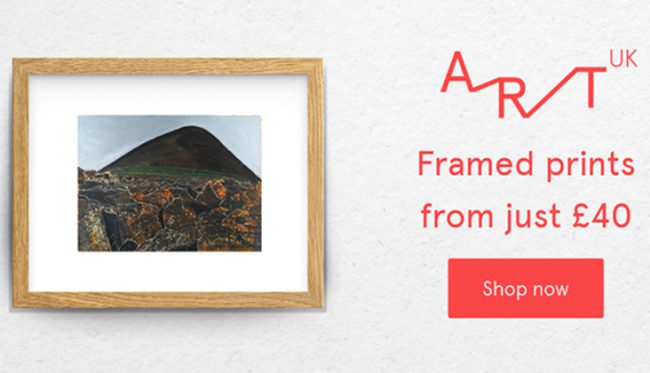 As one of its first members the Wilhelmina Barns-Graham Trust has been a long-term supporter of, and participant in, ArtUK's project to make publicly owned artwork widely available. We have now extended this partnership, so that the 277 Barns-Graham paintings from the Trust's collection which are featured on the site are available as 'print-on-demand'. In a range of sizes, and either framed or unframed, you can buy high quality reproduction prints of these original artworks. Prices range from £12.95 for A4 size unframed to £300+ for an A0 sized print in a substantial frame. Please visit the ArtUK shop – artuk.org/shop/wbg – to see the full range.
This is the first time that Wilhelmina Barns-Graham's art has been made available as reproductive prints. Now you can select your favourite painting(s) to hang on your wall(s).
ArtUK is an amazing resource that developed out of the Public Catalogue Foundation's initial project to photograph oil paintings in public collections and publish them in county-by-county physical catalogues.  This has developed into an online resource that takes the original intentions of the PCF into the digital future and to which is now being added sculpture and works on paper.
All proceeds of sales benefit the charitable aims of the Wilhelmina Barns-Graham Trust.