Penlee House & Belgrave Galleries shows now Open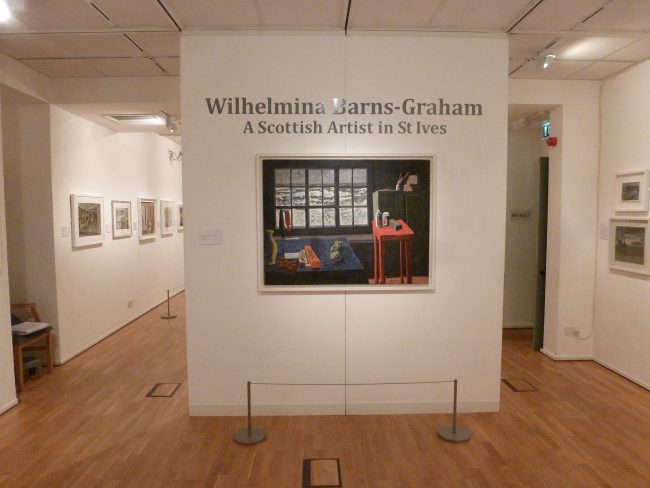 That Scottish connection…….
'Wilhelmina Barns-Graham – a Scottish artist in St Ives' at Penlee House Penzance and 'Wilhelmina Barns-Graham: St Andrews and St Ives' at Belgrave Gallery are now up and running. Both exhibitions explore the significance of Scottish art and environment on the development of Wilhelmina Barns-Graham's art. This aspect of her work, revealed through her drawing and use of colour, has been little explored until now. Her training at Edinburgh College of Art (1931-1937) under the tutelage of  William, Gillies, Johnny Maxwell, and William MacTaggart was instrumental in providing her the tools of her craft.
Barns-Graham's drawing is unique within the St Ives milieu. In his 2009 exhibition catalogue 'A Discipline of the Mind: the drawings of Wilhelmina Barns-Graham' the art writer Mel Gooding describes Barns-Graham drawings as "one of the most brilliantly distinctive bodies of graphic work in twentieth century British art…", which are well represented here. As for colour, Scottish art is renowned for leading the way in using a vibrant palette. Barns-Graham's synaesthesia will have also contributed to her heightened perception of the world around her. Her late work in particular, with the dynamic joie de vivre and devil may care attitude, is overwhelmingly impressive.
Belgrave Gallery show continues until 3rd October. Penlee House exhibition runs until 19 November.
Wilhelmina Barns-Graham: A Scottish Artist in St Ives at Penlee House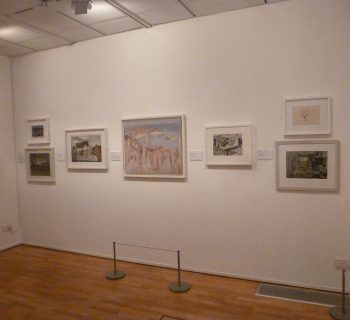 Penlee House Gallery Room 1 (right) Display of works from around time of her arrival in St Ives.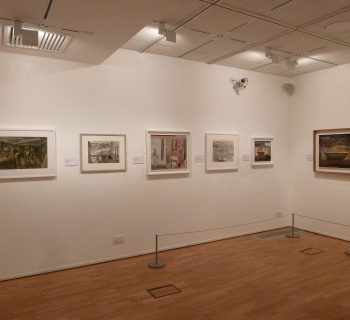 Penlee House Room 2 (left) Works from 1940s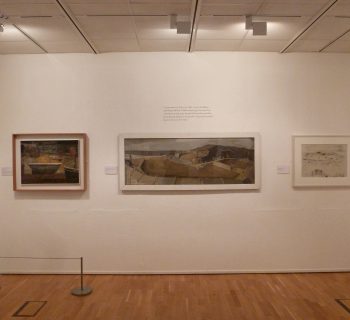 Penlee House Gallery Room 2 (centre) with (l to r) 'Sleeping Town' View of Porthleven' and 'View of St Ives'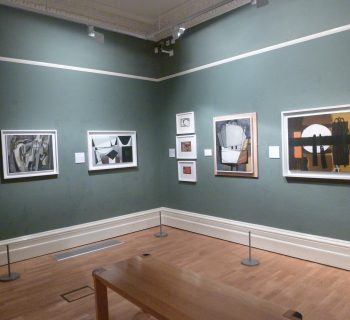 Penlee House Gallery Room 3 Works from 1950s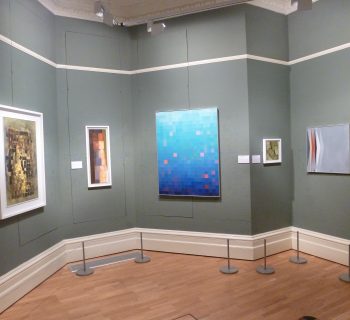 Penlee House Gallery Room 3 Paintings 1964 to 1985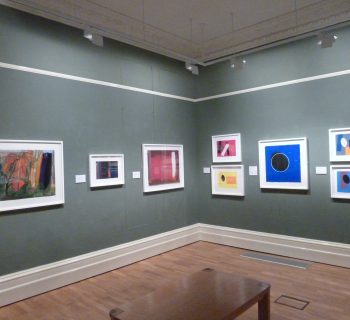 Penlee House Room 5 Late paintings and prints
Wilhelmina Barns-Graham: St Andrews and St Ives at Belgrave St Ives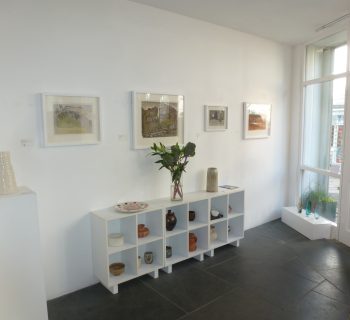 Belgrave Gallery Room 1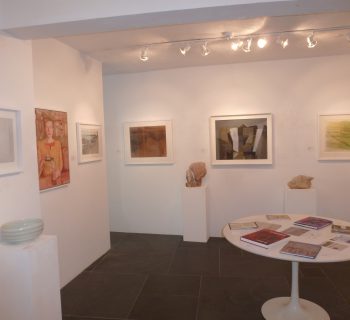 Belgrave Gallery Room 2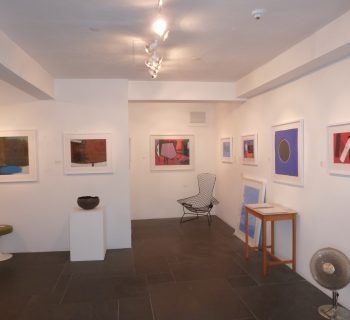 Belgrave Gallery Room 2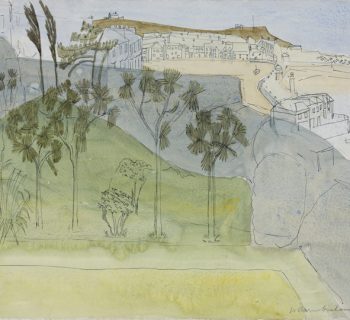 [View of St Ives], 1943, Pen, ink and watercolour on paper, BGT1356