Patricia Cain: Seeing Beyond the Immediate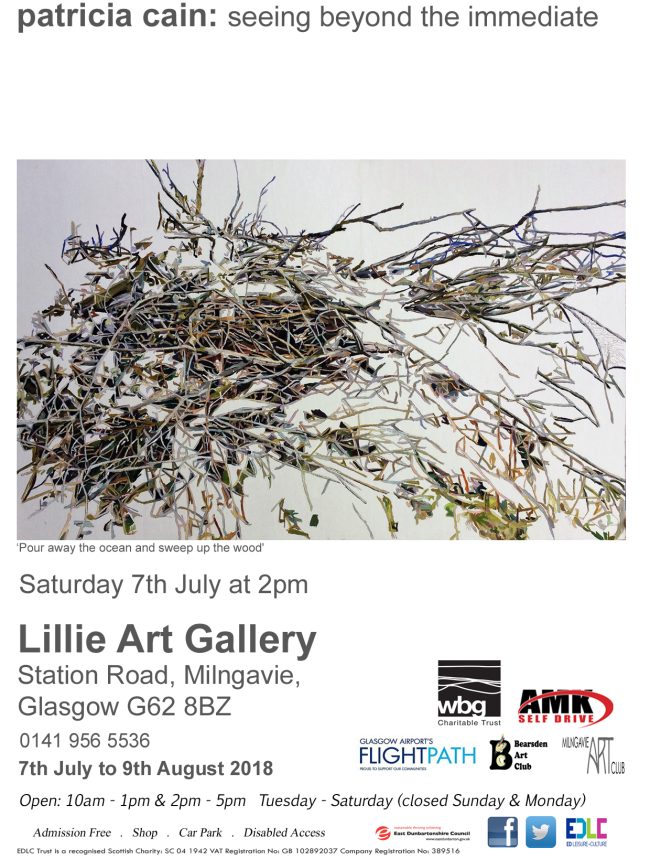 Trish Cain's exhibition Seeing beyond the immediate: Exploring the Scottish artist's movement between Representation and Abstraction first seen at the Gracefield Arts Centre, Dumfries exactly a year ago has just opened at the Lillie Art Gallery, Milngavie.
"Artist Patricia Cain curates both her own work and that of Scottish abstract artist Wilhelmina Barns-Graham to create an installation that encourages visitors to engage with the creative process of artists who make both representational and abstract artworks. Originated during a 3 month residency at Barns-Graham's house 'Balmungo', Seeing beyond the immediate goes behind the aesthetic of artworks to focus on the artist's process and decision-making and considers how this might be linked to the development of the artist herself. The exhibition's narrative reveals how Cain makes her work in relation to what she observes of the world and the work of others, and its' interactive content allows visitors to experience this for themselves."
Cain selected eight prints by WBG to examine the processes in WBG's work, as well as a collection of sketchbooks that illustrate other aspects of Willie's working processes.
Exhibition continues until 9th August.
Lillie Art Gallery, Station Road, Scotland, Glasgow, Milngavie, Glasgow G62 8BZ
Web site: https://bit.ly/2m9sSrd
Co-sponsored by the Wilhelmina Barns-Graham Trust