Our Library Online
Over the past two years, students on placement from the University of St Andrews Museum and Heritage Studies Master's degree course have been helping the Trust to catalogue the library collection of Wilhelmina Barns-Graham. We are delighted to share their progress by making the catalogued books and periodicals available through our online collections.
During her lifetime Wilhelmina Barns-Graham accumulated a significant number of art books, magazines, private view cards, auction and exhibition catalogues. The importance of these to her can be seen in the way she surrounded herself by them in her home, particularly at her St Ives residence, No. 1 Barnaloft.
20th Century Art in a Bookshelf
Barns-Graham collected exhibition catalogues of artists she knew and those she admired, books her work was published in and those she felt they should be published in. She complied art magazines and periodicals, from Stedelijk magazine to Modern Painters. She kept a wide range of private view invitations and other exhibition ephemera. Together the collection paints a broad view of art development and criticism in the 20th century.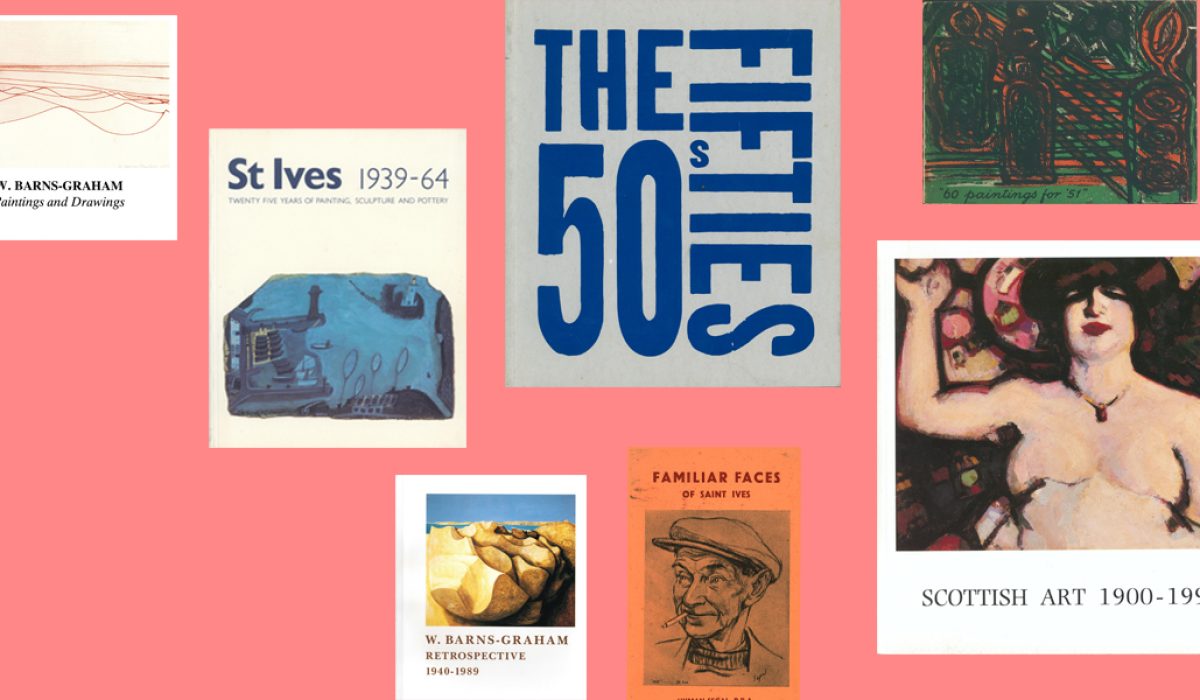 Dedications and Alterations
As well as indicating the extent of Barns-Graham's career and interests, the inscriptions in some of the library books reveal Barns-Graham's friendships and connections with other artists and authors. One monograph on Terry Frost, written by her ex-husband David Lewis, contains an illustrated dedication from the artist. It reads: To dear W.B.G. from whom I have learnt a lot. Lots of love Terry [signed illustration of a sun over waves] (BGL59). Other inscriptions by Barns-Graham provide some insight into her way of viewing art and the importance of colour. In numerous exhibition catalogues, she has made notes on colour plates where the illustrations do not match her experience of the artwork itself.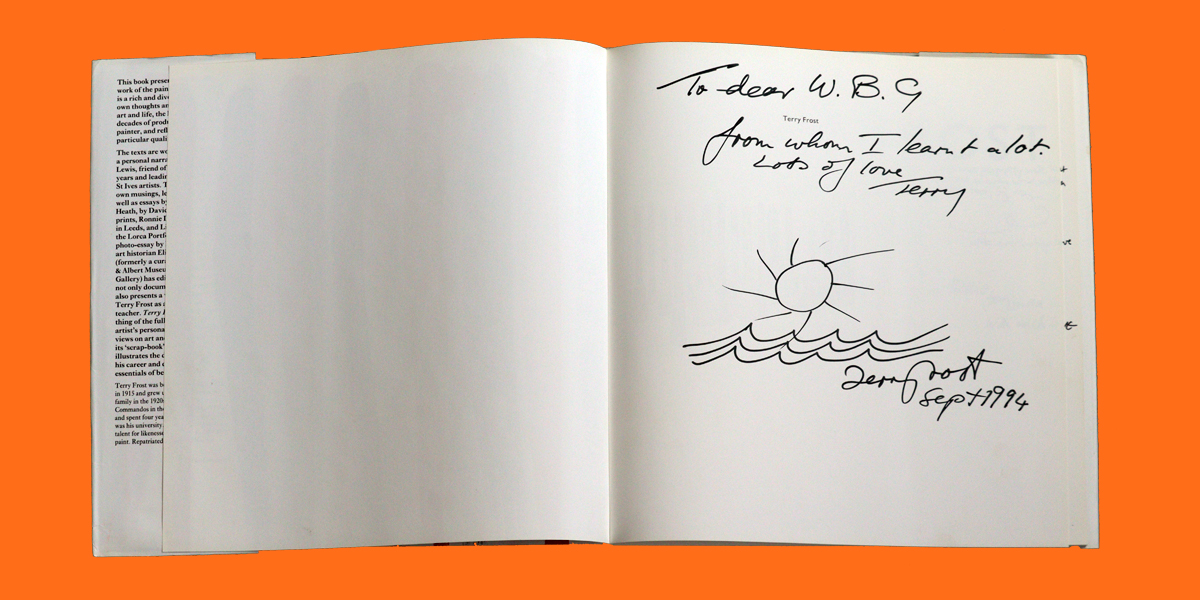 A Growing Resource
At the moment, we have made around 700 records available online from the library collection, covering most of the books on individual artists and art movements and a few early periodical series, such as The Cornish Review and The Studio. We will continue to add records as the library is catalogued. In the meantime, if you have any questions about our holdings, please do get in touch by email to info@barns-grahamtrust.org.uk.
Explore more from our Library