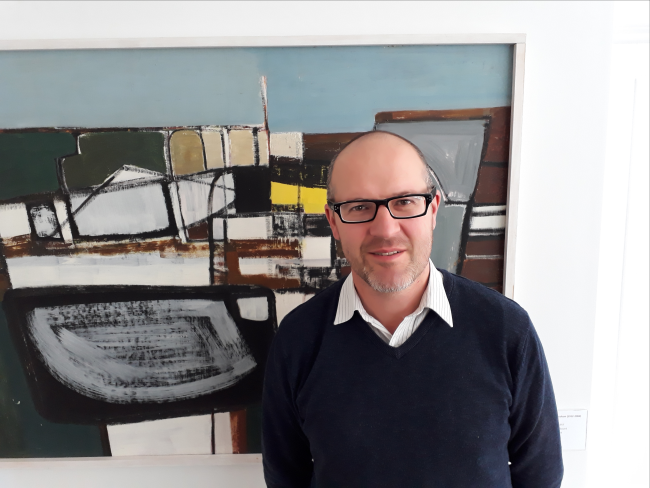 The Trust is pleased to announce the appointment of Rob Airey as Director and Ross Irving as Art Collection Manager to the Trust. Both are based at the Trust's new office at 77 Brunswick Street in Edinburgh.
Geoffrey Bertram, Trust Chairman says:  "We're delighted to welcome Rob and Ross to the team, to help take the Trust forward into its future in Edinburgh.  Willie attended Edinburgh College of Art (1931-37) so basing her Trust close to the city centre makes her work and her collection readily accessible to Edinburgh's art college and university students."
While undertaking his MA in History of Art at the Courtauld Institute, Rob Airey had his first in-depth introduction to the artists associated with St Ives in the mid-20th century. His early professional career was focused on collections management, working first at the Government Art Collection and then as a Registrar at the Tate Gallery and the Henry Moore Foundation.
His interest in Barns-Graham and the St Ives artists was cemented by a move to Cornwall in 2003. There he coordinated the Public Catalogue Foundation's Cornwall and the Isles of Scilly volume before becoming Exhibitions Officer at the Royal Cornwall Museum in Truro.
In 2007 Rob was appointed Keeper of Art at Newcastle University's Hatton Gallery, where he curated important exhibitions such as Artist Rooms: Ed Ruscha, Basic Design: A Revolution in Art Education and Touching Colour, as well as being responsible for the Gallery's permanent collection which includes Kurt Schwitters' internationally renowned Merz Barn Wall.
Rob says:  "I hope to use the knowledge and experience gained from 25 years in the public museum and gallery sector to help ensure that Barns-Graham's position as a central figure of 20th century British art is maintained, as well as using her tremendous legacy to assist a new generation of artists and historians in higher education."
Ross Irving brings a wealth of experience in collections management and curatorship, formerly working at National Museums Scotland and most recently Curator with Fife Cultural Trust, working with an important collection of 19th & 20th c. Scottish art. Ross studied History at the University of Aberdeen and Museum Studies Postgraduate at the University of St Andrews. Ross first encountered Wilhelmina's work while in Fife, with her close connection to St Andrews.
Ross explains:  "I am keen to be working closely with the collection, particularly Willie's later work that has an amazing vibrancy. This is a very exciting time to join the Trust, with its new base in the heart of Edinburgh and a new team looking to build on the great work that is already being done."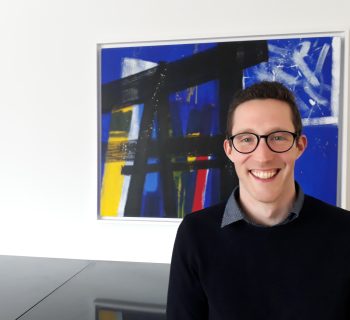 Ross Irving, Art Collection Manager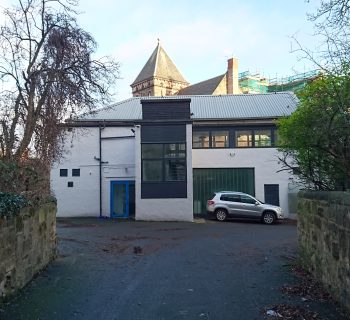 Wilhelmina Barns-Graham Trust Premises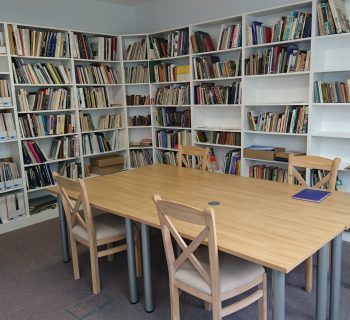 Wilhelmina Barns-Graham Trust Library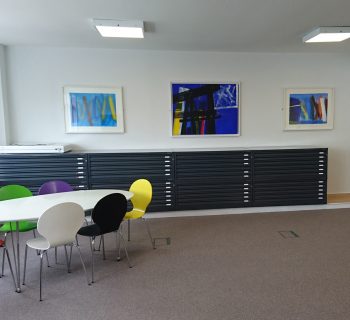 Wilhelmina Barns-Graham Trust Office