New Poetry Collection | End of the Glacier
In the winter of 2022 poet, Alyson Hallett, was invited by the Wilhelmina Barns-Graham Trust to write poems in response to Barns-Graham's glacier paintings for a forthcoming book (due late 2024) devoted to that particularly important series in the artist's career.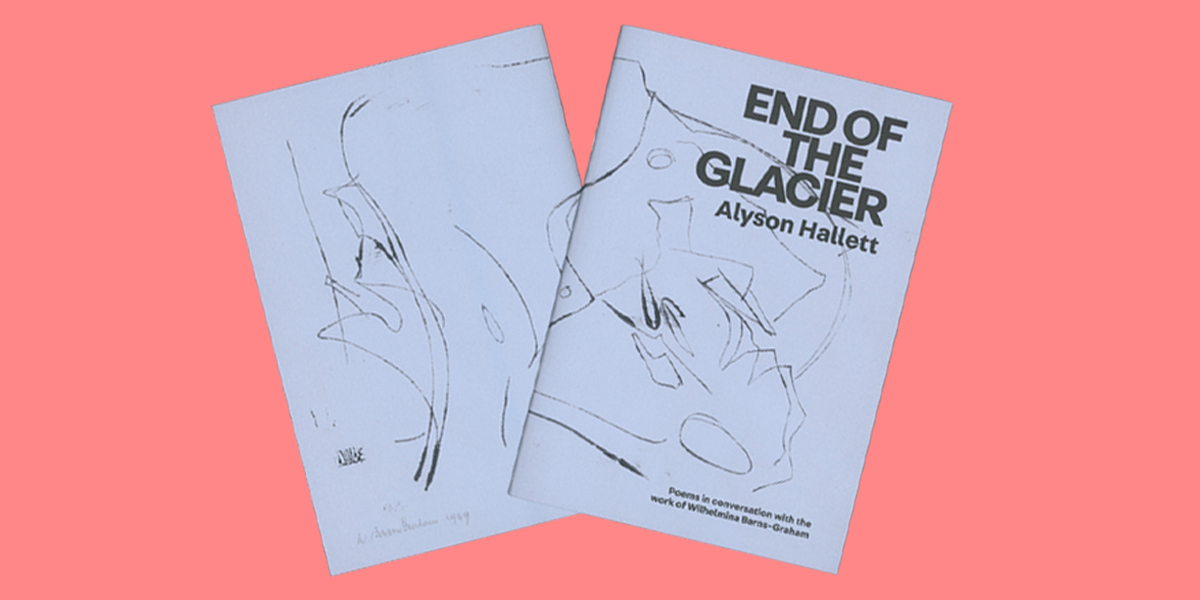 After visiting the recent Paths to Abstraction exhibition at the Hatton Gallery, Alyson said: "…I perched on a foldaway chair in front of painting after painting. I forgot where I was. I forgot who I was. An energy emerged between the paintings and the page and words poured out of me." Such was the extent of this focused bout of creativity that Alyson and the Trust decided to publish them as a dedicated new collection, End of the Glacier. Most of the 27 poems take the title of a painting as their title. Others respond more generally to feelings and motifs in the work.
Alyson Hallett is a prize-winning poet with an extensive practice of collaboration with visual artists, composers, scientists and glassmakers. For more in Alyson's work, please see her website.
End of the Glacier is now available to buy from our online shop for £10.00 (+ P&P).