London Art Fair and January Exhibitions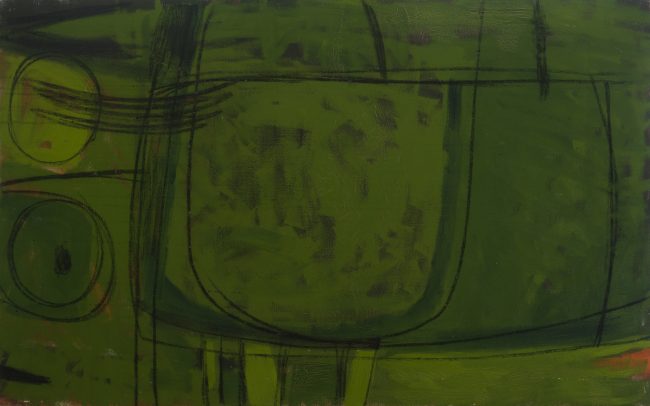 Each January the London Art Fair takes place at the Business Design Street on Upper Street in Islington, London. The Fair is a much-anticipated fixture on the London art market, something to look forward to at the start of the year. Wilhelmina Barns-Graham is always represented there, and we are delighted that Waterhouse & Dodd will again be doing the honours at Stand 33. For this occasion, we have selected two works from the 1950s for specific inclusion for the fair, complementing the other paintings that the gallery holds generally in representing Barns-Graham:  Motive in Green – Spanish Island is an oil on canvas from 1959, and Underwater No.1 (For Winifred N), a 1958 gouache. These two pictures represent the painterly qualities in her paintings of the late 1950s, a period of her work yet to be fully investigated. One cannot say that her work at this time was transitional but there is an increase in the rate of ideas being explored. There is no doubt that her travels to Spain in 1958 made an impact on her. This latter point is also made in the current touring exhibition Wilhelmina Barns-Graham: Inspirational Journeys  on  now at the Granary Gallery, Berwick-upon-Tweed (until 23rd February – visit their web site here).
London Art Fair opens on Wednesday 22nd January and runs until end of the afternoon of Sunday 26th.  Details at www.londonartfair.co.uk
Also new for January is an exhibition opening at the Fen Ditton Gallery, near Cambridge on the 18th. Seeing Red includes two Barns-Grahams  – the screenprint November I (1991) and painting Untitled – Spring Series (1998). Further details about the exhibition can be found at www.fendittongallery.com. Runs until 29 February.
Meanwhile the drawings exhibition Lines from Scotland with three Barns-Graham remains viewable at St Andrews Museum until 22 February. Details here.