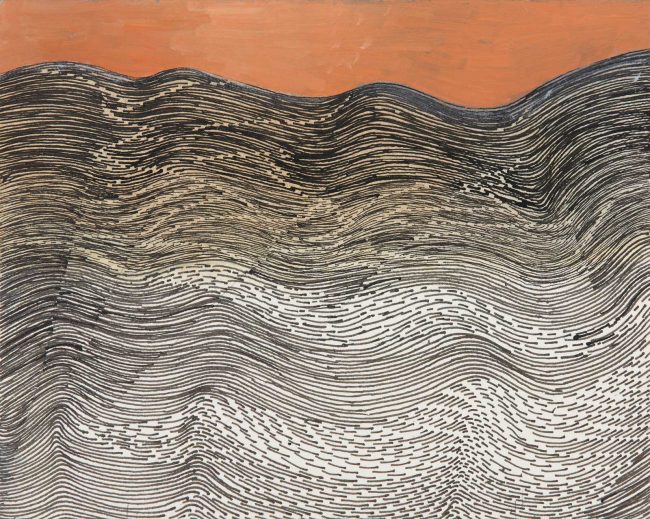 The Wilhelmina Barns-Graham Trust, Imperial Health Charity and Paintings in Hospitals have combined to form an exhibition of Willie's extraordinary line drawings centred around mindfulness. A key part of the project was to find and support an emerging curator as part of their professional development. We are delighted that Briana Oliver agreed to take on the task. Briana completed her MA in Design History at the Royal College of Art in 2016.
After visiting the Trust's centre in Edinburgh Briana's proposed the exhibition, Linear Meditations which focuses on Willie's representations of water in drawings executed between 1975 and 2002. Capturing water in a variety of forms, from glaciers to seascapes, the exhibition explores not only the meditative qualities of Willie's drawing process but also the power of water to both calm and captivate.
Having spent the majority of her life near the sea, from her St Andrews home to the beaches of St. Ives, Willie was well acquainted with the ebb and flow of tidal waters. In these highly compressed line drawings, described by Mel Gooding as 'meditative abstractions and reflective imaginings', she explores the myriad of ways in which energy finds its forms. As Gooding continues, 'This contemplation that leads to astonishment is akin to the mystic's meditation, the concentrated repetition of word or action, which has its climax in the ecstatic release of the spirit.' They are the outcome of years of observation.
Briana says As a young museums professional, it's such an exciting opportunity to work with Paintings in Hospitals. We'll be integrating mindfulness activities in our artwork labels, providing a tool people can use when experiencing difficult emotions and a resource to support their wellbeing. I hope this exhibition will create empowering and uplifting care spaces that inspire health and happiness for all.
Linear Meditations tours first to three Imperial Health Charity venues. It opens on 14 November at Charing Cross Hospital, London before moving to two of their other hospitals – St Mary's Hospital and Hammersmith Hospital – next year. Paintings in Hospital will then tour the exhibition to other hospitals around England from the end of 2019.
The exhibition will be accompanied by a talk given by Briana at St Mary's Hospital, a project blog on the Paintings in Hospitals website, and a series of activities, including mindful drawing, mindful listening and yoga.
Paintings in Hospital   at   www.paintinginhospitals.org.uk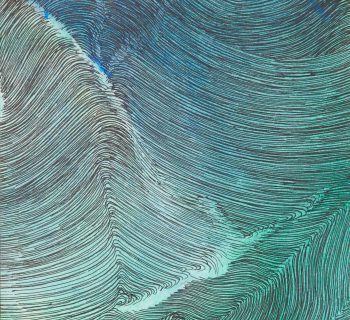 Music of the Sea, 1976, Pen, ink and oil on paper, BGT211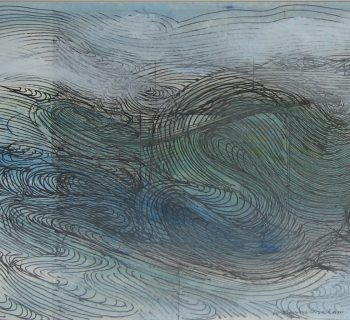 Sea Music, 1988, Pen, ink and oil on card, BGT175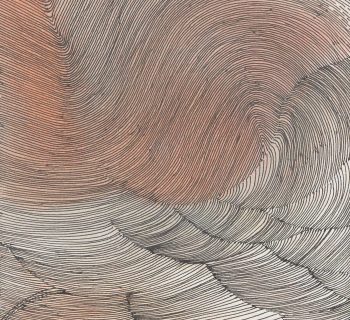 Sea Sound, 1979, Mixed media on card, BGT1919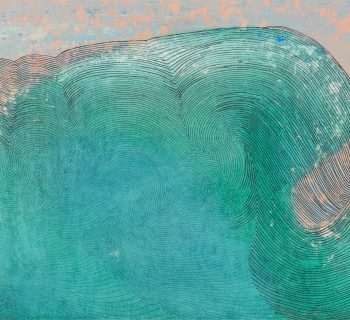 Glacier Encounter, 1976, Pen, ink and oil on hardboard, BGT873
Line Series, 1983, Mixed media on hardboard, BGT1085