Harbour presents: IN TIME Lunchtime talk series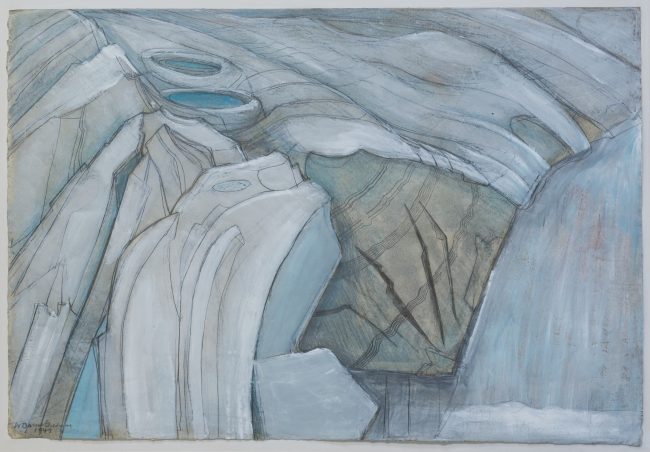 To coincide with Harbour's current exhibition, IN TIME, now on display at the Trust, they invite you to join us for a series of online lunchtime talks by artists and researchers exploring themes such as climate change, journeys, harbouring the past and the work of Wilhelmina Barns-Graham.
Thu 2 Dec, 13:00-14:00
Rob Airey, Director of the Wilhelmina Barns-Graham Trust, will introduce Barns-Graham's Glacier series, some of which have been selected by Harbour for inclusion in the exhibition, and share some of his latest research.
Thu 9 Dec, 13:00-14:00
Cat Dunn, freelance social justice researcher and producer, activist and artist, presents on Harbinger, a research project and exhibition she recently curated investigating the impact of the climate crisis on marginalised communities living in urban settings.
Thu 16 Dec, 14:00-15:00
Artist, Kate Downie, presents Safe Passage. 'The Art of Crossing, Migration, and Home-coming.' An exploration of the influence of the 20th century art of the journey though the eyes of Wilhelmina Barns-Graham as expressed by Kate Downie.
To join us, please register via Eventbrite using the link below. Access to the event will be sent to you via Eventbrite and you must be signed into your Eventbrite account to join.
https://www.eventbrite.com/cc/harbour-presents-in-time-lunchtime-talk-series-24039