Gift to the British Museum
We are delighted to announce a major gift of Barns-Graham works on paper from the Wilhelmina Barns-Graham Trust to the British Museum. The ten works date between 1948 and 2000, spanning her long career and representing her use of a wide range of media and life-long commitment to drawing.
10 Drawings
This latest donation from the Trust's ongoing programme of gifts to public collections, includes an early offset drawing of St Ives, a gestural Spanish gouache from 1958, drawings from her travels to Italy and Lanzarote and a late acrylic from the Scorpio Series. They will join three Barns-Graham works already in the British Museum permanent collection.
Museum Magazine Highlight
To mark the Gift, Curator of Western Modern and Contemporary Graphic Art, Jennifer Ramkalawon, has written a 4-page introductory article for the Winter edition of the British Museum Magazine, the first page features the earliest work in the Gift, Mevagissey I from 1948. It is hoped that a selection from the Gift will go on display at the British Museum early next year.
Works Gifted to the British Museum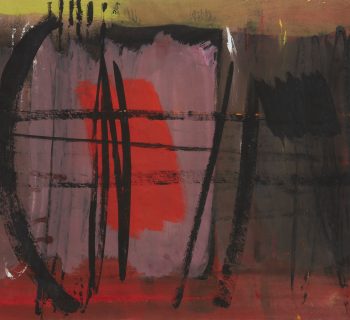 Lime and Flame, 1958, gouache on paper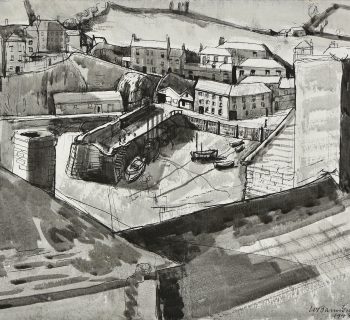 Mevagissey I, 1948, Pen, ink and wash on paper, 41 x 49 cm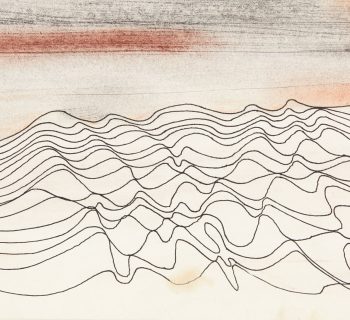 Seventeen Lines, 1982, pen, ink and oil on board
Lava Muerte, Lanzarote, 1992, pencil on paper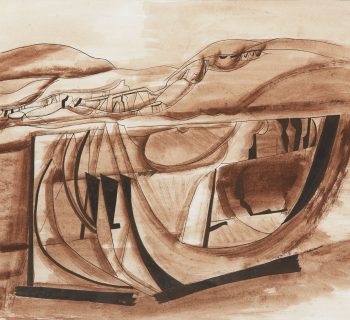 Clay Workings, Chiusure, 1954, pencil and tempera on paper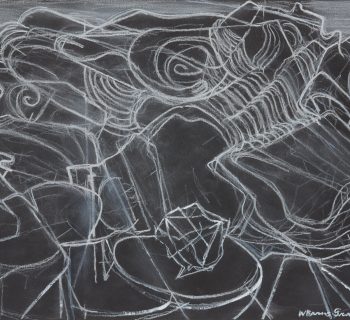 Lava Forms Lanzarote 2, 1993. Chalk on black paper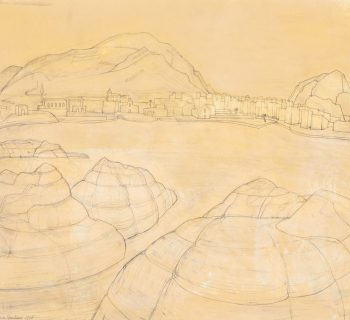 Porticello (Cape Zafferano & Rocks Sicily), 1955, gouache and pencil on paper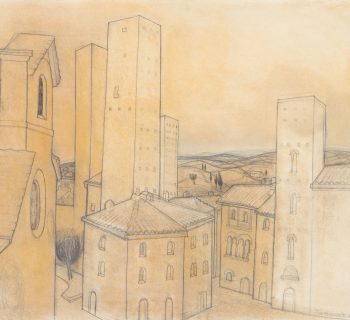 San Gimignano, 1955, pencil and oil on paper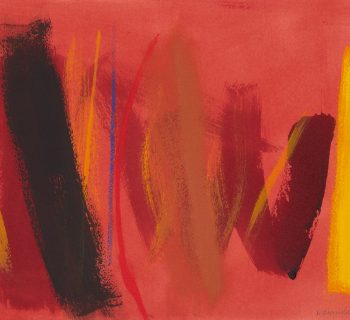 Untitled, 2000, acrylic on paper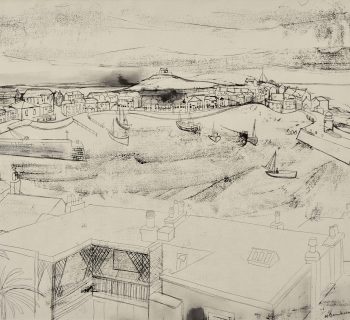 Malakoff, St Ives, 1949, offset drawing on paper