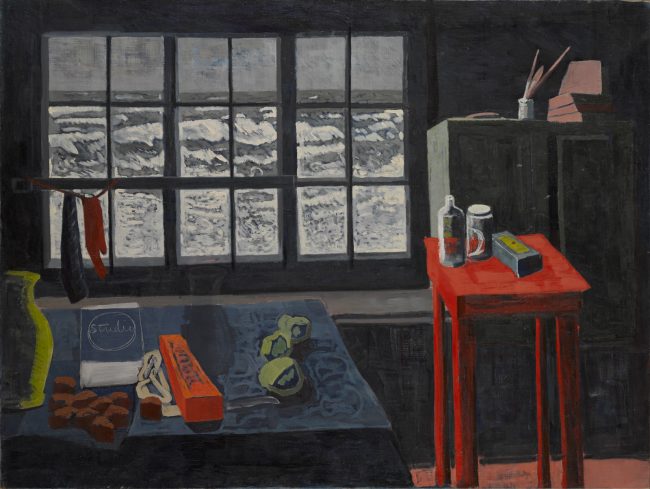 Scottish Women Artists: 250 Years of Challenging Perception
This important exhibition Scottish Women Artists – 250 Years of Challenging Perception celebrates the work of women artists who have challenged and shaped the contemporary art scene in Scotland. In an era when women lead Scotland's government, galleries and art schools, it is easy to forget the prejudices and barriers their predecessors have faced.
Embracing key artistic movements and developments, the exhibition is organised with The Fleming Collection, one of the finest private collections of Scottish art in the world. It features significant 'firsts': Catherine Read (1723–78), who was the first formally trained Scottish woman artist in the 18th century; The Glasgow Girls, the first generation of Scottish women to be formally and professionally trained in the arts and Dame Elizabeth Blackadder (1931 –2021), the first woman elected to both the Royal Academy and the Royal Scottish Academy.
20th century highlights include the radical post-war artist Joan Eardley (1921–63); Wilhelmina Barns-Graham (1912–2004); and Anne Redpath (1895–1965).  These outstanding painters are widely recognised today. Yet, the story of Scottish art is incomplete without the innovative and experimental art of women working in design, illustration, applied and decorative arts. Dovecot's ground-breaking artworks with 21st century artists Christine Borland (b.1965), Victoria Crowe (b. 1945), Rachel Maclean (b.1987), Alison Watt (b.1965) and Alberta Whittle (b.1980) are the subject of a specially commissioned film. The exhibition also features a new Dovecot tapestry with award-winning Glasgow-based artist Sekai Machache (b.1989) on display for the first time.