Cornish Coasts at Penwith Gallery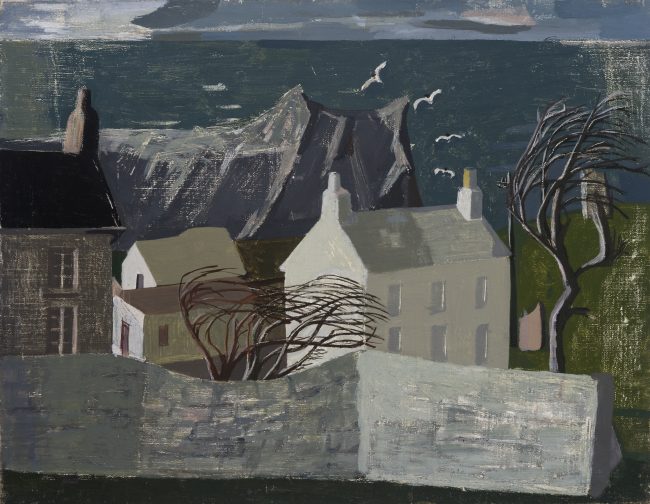 Wilhelmina Barns-Graham stepped off the train in St Ives on a wet March evening in 1940. She stayed there for the rest of her life, working in the Porthmeor Studios initially before buying a house in the Barnaloft Piazza on Back Road West in 1963. She was constantly inspired by the Cornish coastline and particularly the waves and occupants of Porthmeor Beach that she could watch from her sitting room widow that overlooked it. The colours of the landscape created her palette, the forms shaped her images.
Recently the second annual display of Wilhelmina Barns-Graham's art to adorn the Penwith Gallery walls was installed. Titled Cornish Coasts it will remain on display for a full year alongside the gallery's changing exhibition programme. This new group of works develops the theme of the first display, demonstrating how from the 1940s onwards the Cornish coast both in and beyond St Ives was a continual source of inspiration for Barns-Graham. Both the built and natural environment caught her attention, with earlier pieces tied to specific places depicting harbours and coastal buildings, while later works often look to the sea for inspiration with generally more abstract results. The selection ranges from early studies of local places, to vibrant expressionist abstracts of Porthmeor Beach sunsets and rock pools, to a small group of the meditative multi line drawings that seek to capture the movement and energies of the sea that she could sit and watch every day outside her window. These are images that reveal her intimate connection with her immediate surroundings.
Penwith Gallery, Back Road West, St Ives, TR26 1NL. https://penwithgallery.com and look for Exhibitions.