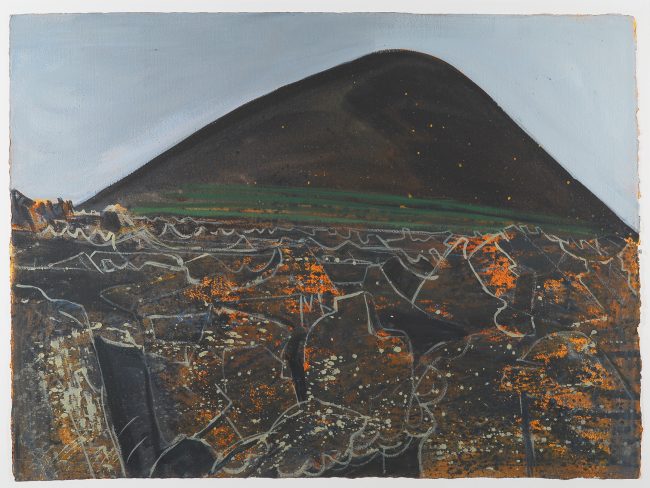 AUGUST 2020 ROUND UP – WILHELMINA BARNS-GRAHAM ON SHOW X 4
ONE
In the aftermath of the Covid lockdown art galleries are beginning to re-open their doors. Good news for us as our touring exhibition Wilhelmina Barns-Graham: Inspirational Journeys will finally be viewable at the Royal West of England Academy (RWA). The exhibition was about to open just as the lockdown began. The RWA is initially re-opening on a restricted basis, from Thursday to Saturday between 11 and 3, and tickets must be purchased in advance through their online booking system.
Also on at the RWA is St Ives: Movements on Art and Life which features paintings by Wilhelmina Barns-Graham as well as loans from her private collection. To round off your visit don't forget to drop into the Academician's Gallery on the ground floor where Wilhelmina Barns-Graham Prints has been installed. All three exhibitions are to run through to 19 September. Please be advised though that the Academician's Gallery may not always be open – it may be temporarily closed for other events going on in it.
Details of these exhibitions can be found in one of our earlier news stories. A link to two short films that the RWA has just launched is located at www.rwa.org.uk/whats/wilhelmina-barns-graham-inspirational-journeys-video
TWO
An exhibition of Wilhelmina Barns-Graham's drawings opens at The Watermill Gallery Aberfeldy on 25 July. Nature's Energies has ten of the finest of Barns-Graham's finely worked meditative drawings which explore the elemental forces inherent in the landscape – the wind movement on a crop field; tidal movement over sand; rhythms and voices of the sea; the dialogue of wind, sea and sand; the flurry of a snow storm. These drawings are composed of tightly bound lines which make visible the unseen aspects of nature. The gallery also has a selection of Barns-Graham's prints. Visit their web site for further details – www.aberfeldywatermill.com/art/  The show runs until 14th September.
THREE
The Scottish Gallery, Edinburgh is holding an exhibition Modern Masters Women from 30 July to 29 August. The gallery has long been a supporter of woman artists, including Wilhelmina Barns-Graham who started exhibiting with the gallery  in 1956 with a solo show of her drawings from Sicily, Italy and South West Cornwall. For this exhibition we selected Grey Shed St Ives II, an oil on canvas from 1947.  This is accompanied by one of her dynamic late acrylics on paper –  Scorpio Series II No.15 (1996) – and selected prints. www.scottish-gallery.co.uk/exhibitions/modern-masters-women
FOUR
The Trust began to work with Gallagher and Turner, Newcastle in 2018 with an exhibition of prints. This happened to be the very first occasion that Barns-Graham has been granted a solo show in the North East of England. 2020 sees the gallery's 30th anniversary and to mark the moment they are putting on a  celebratory show of their favourite artists that includes Wilhelmina Barns-Graham. She is represented by three prints including the wonderful  Summer (Yellow), a screenprint that she made with Kip Gresham of Gresham Studio in 1999 when he invited her to contribute to The King's College Portfolio. (In the end a version with a light blue background was selected for this.) The exhibition opens on 20th August and runs until 26 September. Further details at www.gallagherandturner.co.uk/30th-anniversary-exhibition.