Art Unlocked Online Talk
Join Rob Airey, Director, on 22 February for an online talk about Wilhelmina Barns-Graham and the Trust as part of ArtUK's Art Unlocked series.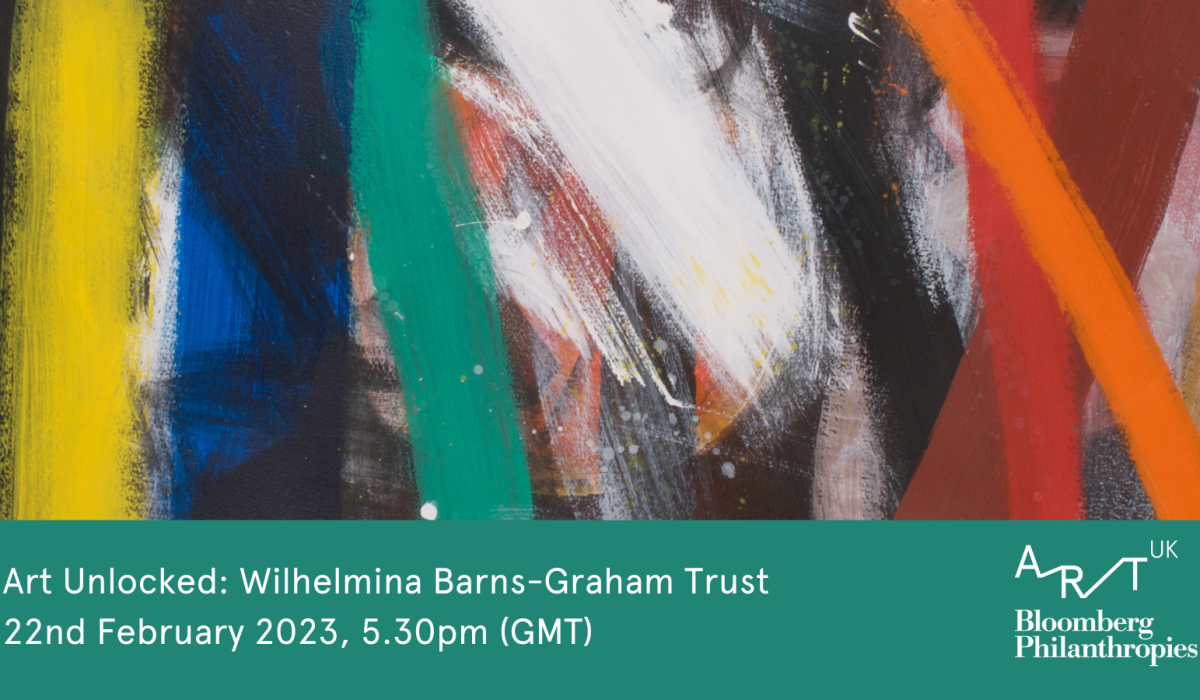 Art Unlocked is an online event series brought to you by Art UK in collaboration with Bloomberg Philanthropies. Each week, different museum and gallery curators and directors from across the UK will deliver a 30-minute talk on selected works from their collection.
Reserve a place
For our latest talk, join Art UK and Rob Airey, Director, for an exciting exploration of some notable works from this collection on 22nd February 2023, 5:30pm. In this talk you will see how one artist's works developed over 8 decades. Reserve a place through their Eventbrite.
Art Unlocked is delivered over Zoom Webinar and can be accessed via the event page once you have registered. There will be a short Q&A session after the talk.
The talk is free but there is the option to donate to the Wilhelmina Barns-Graham Trust with your ticket. Any donations are greatly appreciated.