Amanda Baron – An Observation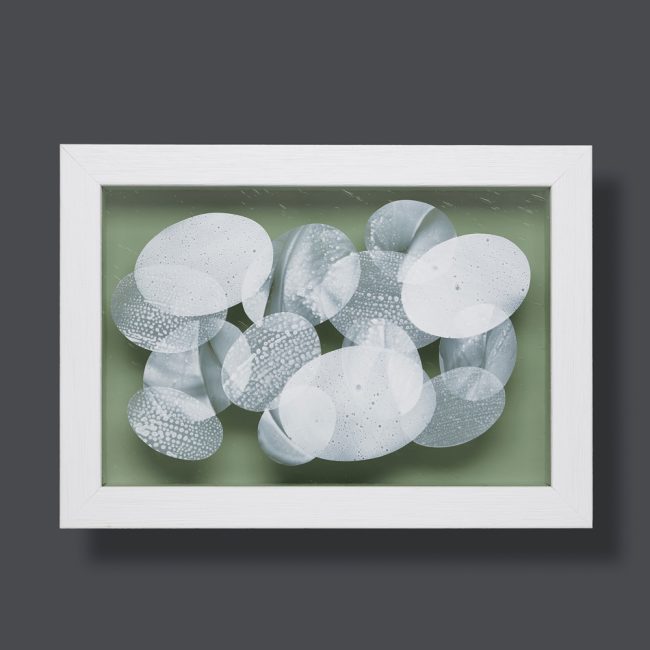 Amanda Baron is showing her glass work at the Wilhelmina Barns-Graham Trust offices as part of this year's Edinburgh Art Festival. Amanda Baron – An Observation will be accompanied with selected works by Wilhelmina Barns-Graham. The idea of a joint display arose from when Amanda was assisting the Trust with its archive, which unearthed a previously unrealised shared aesthetic sensibility with Wilhelmina Barns-Graham, derived from the close observation of colours and forms in nature.
Amanda makes work on glass that reflect her research into, and documentation of, the elemental nature of Scottish landscape and seascape; the fluid, fluxing edges of land evolving as the elements combine to delineate new abstracted patterns and colours. Recent work uses traditional glass painting techniques on mouth blown glass to create a series of glass fragments, paintings and objects, inspired by her visits to the islands of Eigg and Tiree.
Amanda and Trust Director Rob Airey have selected a specific group of Barns-Graham works from the Trust's collection which sits alongside the work Amanda is exhibiting. Her intention is to create new paintings and fragments that have an association with, rather than a direct response to, Barns-Graham's work.
After completing her training in architectural glass at Edinburgh College of Art in 1992  Amanda went into a career specialising in stained glass (particularly medieval glass) with an expertise in glass painting, while simultaneously developing her own life as a glass artist. She was one of four artists to be shortlisted for the Inches Carr Craft mentoring Award 2017 and is Vice President of Visual Arts Scotland.
Venue : Wilhelmina Barns-Graham Trust offices, 77 Brunswick Street, Edinburgh EH7 5HS
Dates : Friday 26 July to Thursday 8 August
Times : Monday to Saturday, 11am to 4pm
Further information from Edinburgh Art Festival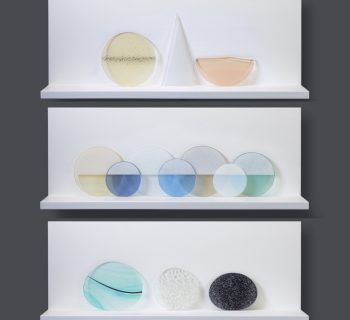 Amanda Baron 'Eigg glass collections'. Image credit Mitch Mitchell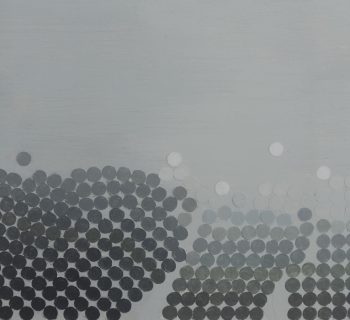 Collage II (Migration Series),1982, Acrylic on card, 17.5 x 25 cm, BGT17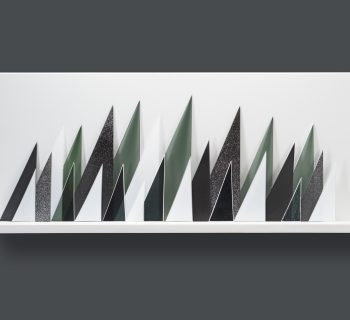 Amanda Baron 'Sand Movement - Laig Bay' Image credit Mitch Mitchell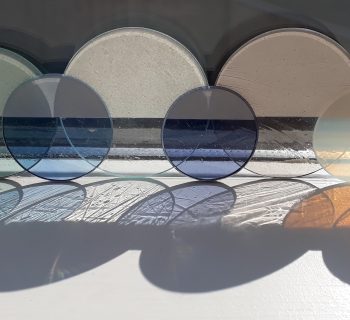 Amanda Baron 'Reflection'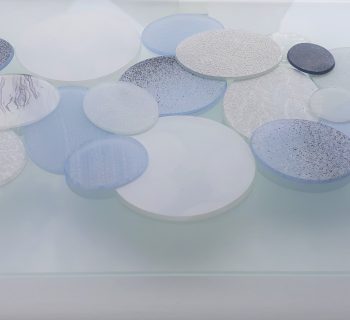 Amanda Baron 'Pebble Pool'