Abstract, Issue 22
Welcome to our Summer newsletter bringing you news of current exhibitions and loans, stories of recent Trust activities and our usual updates:
New acquisitions on show at Pier Arts Centre
Recent charitable giving by the Trust
Re-titling White Cottage from our collection
Research on an exhibition in Rome
Exhibition catalogue offer
Where to see Willie this summer
Picture of the Month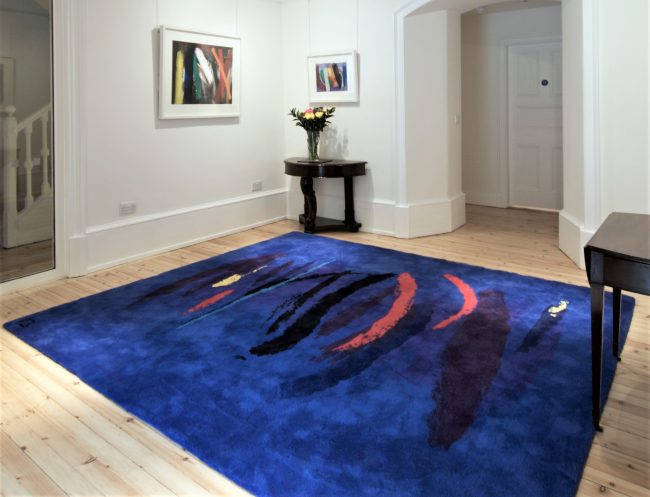 WBGT at Dovecot Studios
The Trust is delighted to be involved with and supporting two important exhibitions at Dovecot Studios in Edinburgh this summer. The first is Scottish Landscapes: A New Generation (1 Jul – 7 Oct 2023), financially supported by WBGT and curated by artist-curator Siobhan McLaughlin to provide a platform for emerging artists at the start of their careers, the exhibition will highlight diverse and dynamic work being produced by ten recent Scottish art school graduates. These artists are linked by their use of landscape looking beyond traditional representation at a range of issues including sustainability, heritage, care, isolation, craftsmanship and colonialist history, tackling the genre in a fresh and exciting way.
Later in July comes Scottish Women Artists – 250 Years of Challenging Perception from the Fleming Collection, celebrating the work of women artists who have challenged and shaped the development of art in Scotland during this period. Embracing key artistic movements and developments, it features, for example, Catherine Read, Dame Elizabeth Blackadder, Joan Eardley and Anne Redpath. Also included will be some of Dovecot's ground-breaking work with 21st century artists such as Christine Borland, Victoria Crowe, Rachel Maclean, Alison Watt and Alberta Whittle. Barns-Graham will be represented not only by a work from the Fleming Collection but also a large rug, Wind Dance V, commissioned by the Trust from Dovecot Studios in 2011 for its original base at Balmungo House.
---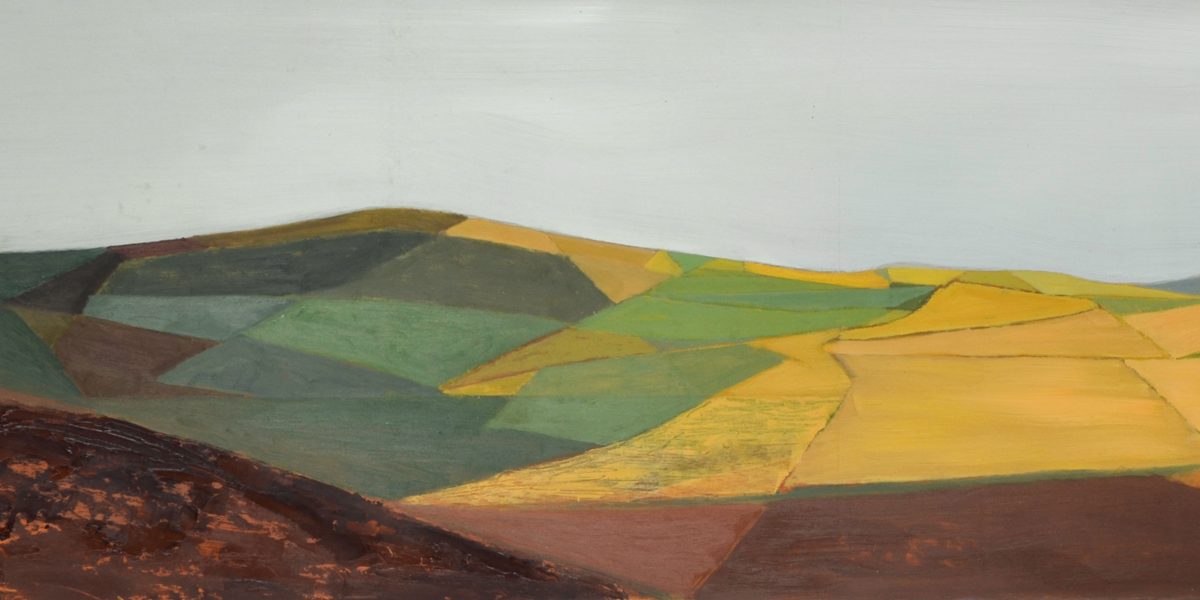 Pier Arts Centre
The Pier Arts Centre in Stromness have opened their summer exhibition Inside Landscape – the natural environment observed by women artists (until Sat 19 Aug). Bringing together 21 women artists, including works from the Pier Arts Centre collection alongside pieces by emerging artists living and working in Orkney, the exhibition celebrates how these women have explored themes of landscape and revelled in the pleasure of looking.  The Orkney landscape is a significant point of focus, represented in works by Sylvia Wishart and Margaret Tait, 2019 resident artist Alexandra Kadzevich (British Council UK/Ukraine SWAP Residency) and Barns-Graham, who's August in Orkney, 1987 is a recent gift to the Pier collection from the WBGT.
We are also very pleased to be working with the Pier alongside Visual Arts Scotland and Borlase Smart John Wells Trust on the next edition of the 'From One to Another – Cornwall x Scotland' residency which will see a Scottish artist spend a month working in Cornwall and a Cornwall-based artist spend a month at the Pier's new residency facility at the Linkshouse, Birsay.  One of the studios at Linkshouse has been named the Wilhelmina Barns-Graham Room in recognition of the Trust's financial contribution towards the fitting out of the house.
---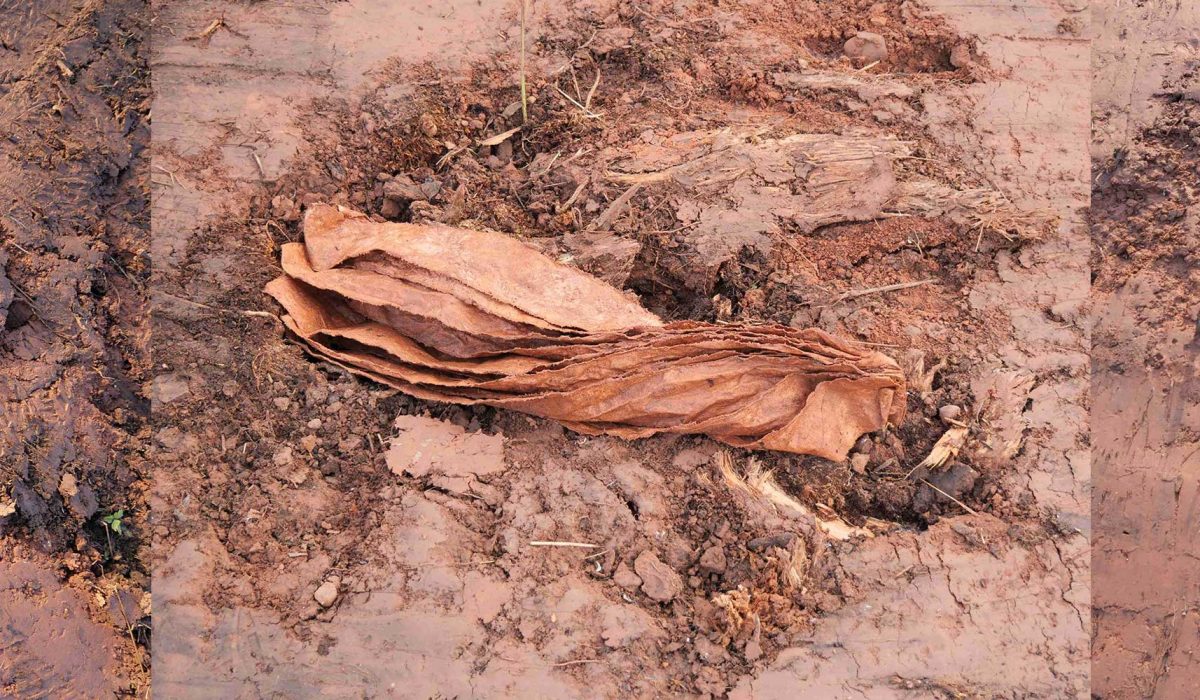 Trust Charitable Giving 2022-23
The Trust's commitment to offering financial support to artists, and the academic study of art, stems from Barns-Graham's original legal outline for the Trust in which she stated 'it is my wish that the Trust Estate is applied in supporting charitable bodies with the primary purpose of advancing the education and the provision of training for such persons as may require assistance to further their education and training in the Arts and with particular reference to the payment of fees for attendance at Art Schools or other training establishments for the teaching of students desiring to learn the art of painting, sculpture and other such activities.'
As we move away from the impact of the Covid pandemic our bursaries for art students requiring financial support or to enable travel are returning to regular use. Art students at Grays School of Art, Leith School of Art, Falmouth School of Art, Duncan of Jordanstone College of Art & Design, Glasgow School of Art, University of the Highlands & Islands and Arts University Plymouth have all benefited from our support this year. A young art historian at the Courtauld Institute of Art and a museum professional training at the University of St Andrews also received support.
Outside the Higher Education sector school-aged young people in Fife and Cornwall took part in projects supported by the Trust and organised by Fife Contemporary and St Ives School of Painting. Through the Royal Scottish Academy the Trust helped fund two residences; Siobhan McLaughlin spent a month at Cromarty Arts Trust on the Black Isle and Calum Wallis was resident at The Bothy Project's Sweeneys Bothy on the Isle of Eigg.  Work coming out of these residencies can be seen in Elemental at the RSA in Edinburgh until 23 July.  The annual The Royal Academy Barns-Graham Travel Award was used by Glasgow-based artist Paige Silverman to undertake a 6 week study trip to Marseille. Related work was exhibited at the RSA earlier this year in Into the Distance, which celebrated 17 years of the Award.
A recent addition to the Trust's funding portfolio has been the successful From One to Another Scotland x Cornwall Residency organised in collaboration with Visual Arts Scotland and the Borlase Smart John Wells Trust, which sees a Scottish artist spending time in Cornwall and vice versa. 2021 saw artists Andy Harper and Rachel Duckhouse trading places, then in 2022 Clare Wardman, a resident artist in St Ives' historic Porthmeor Studios spent a month at Marchmont House in the Scottish Borders, while Glasgow-based Siobhan McLaughlin travelled to Newlyn and the wonderful Anchor Studios overlooking Mounts Bay.
---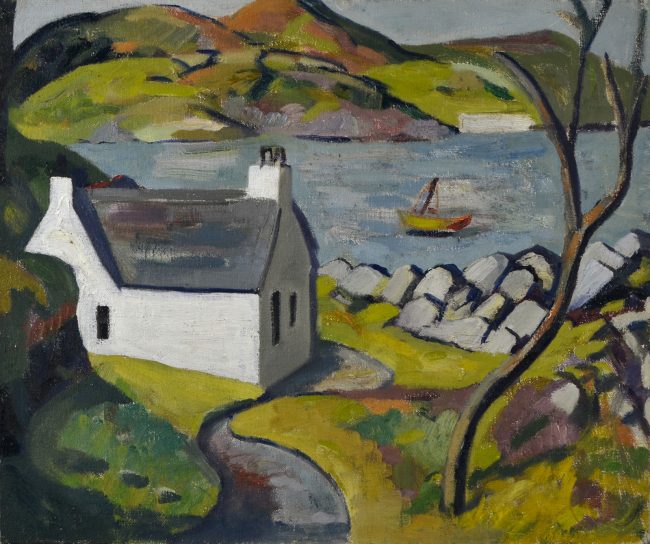 White Cottage, Where?
At the end of last year, we received an intriguing email about the location depicted in one of Barns-Graham's early oil paintings. Catalogued as White Cottage, Carbeth, a reference her paternal family's estate, could this painting instead have been inspired by a holiday to Kintyre? Follow the trail of our research through the collection records and archive as we try to discover the origin of the title of the painting and any evidence that Barns-Graham made a visit to an isolate spot of the coast of Kintyre.
Read more about the location of White Cottage
---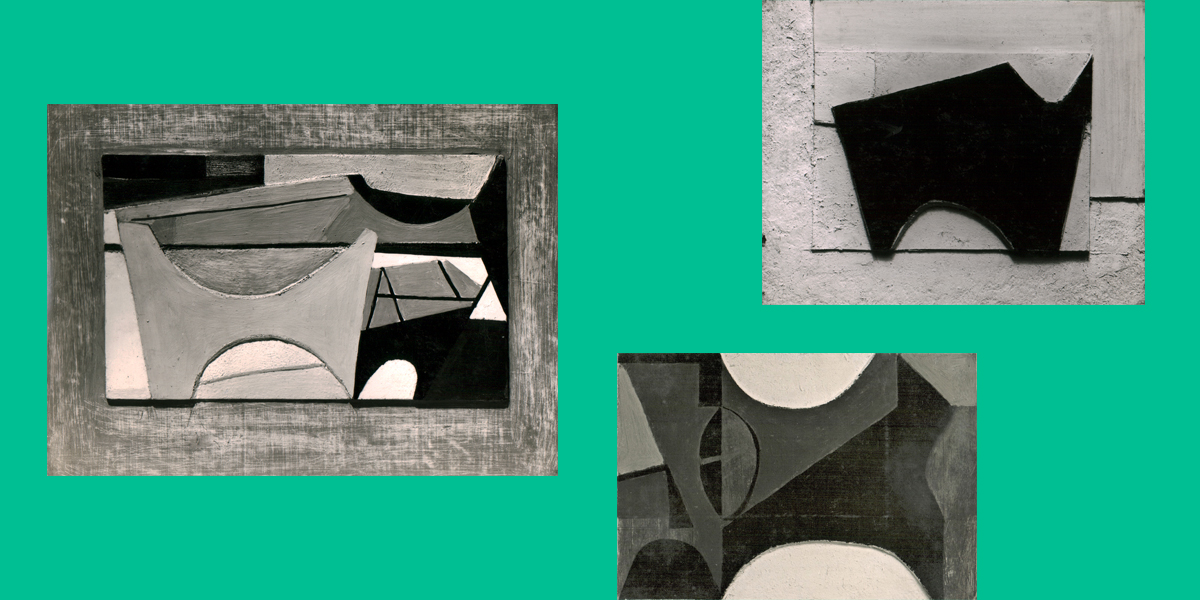 Researching Reliefs in Rome
Thanks to the diligent work undertaken by our current placement student, Italia Gorski, from the University of St Andrews Museum and Heritage Studies master's programme, a new piece of Barns-Graham's exhibition history has been uncovered.
Using archive materials including a diary, correspondence, photographs and exhibition ephemera, and drawings made by Barns-Graham, Italia has been piecing together the steps taken by Barns-Graham while she made trips around Italy in 1954 and 1955. Along with gaining a greater understanding of the artworks that Barns-Graham was particularly inspired by, and the people that she met, Italia has discovered that Barns-Graham was involved in an exhibition at the Galleria Nazionale d'Arte Moderna in Rome. This is particularly exciting for us as it lists the three small reliefs shown: Black Form on White, 1954, Levant, 1955 and White Arches, 1954.  We know from various sources that Barns-Graham had taken a group of small reliefs to Italy in the hope that she might sell them, but until very recently, we had little idea which works were taken, if she exhibited them or where they might have ended up.
Barns-Graham was one of 46 artists represented in the exhibition, Le arti plastiche e la civiltà meccanica. 92a Mostra annuale dell'Art club was organised by Art Club.
Read more about the Art Club exhibition
---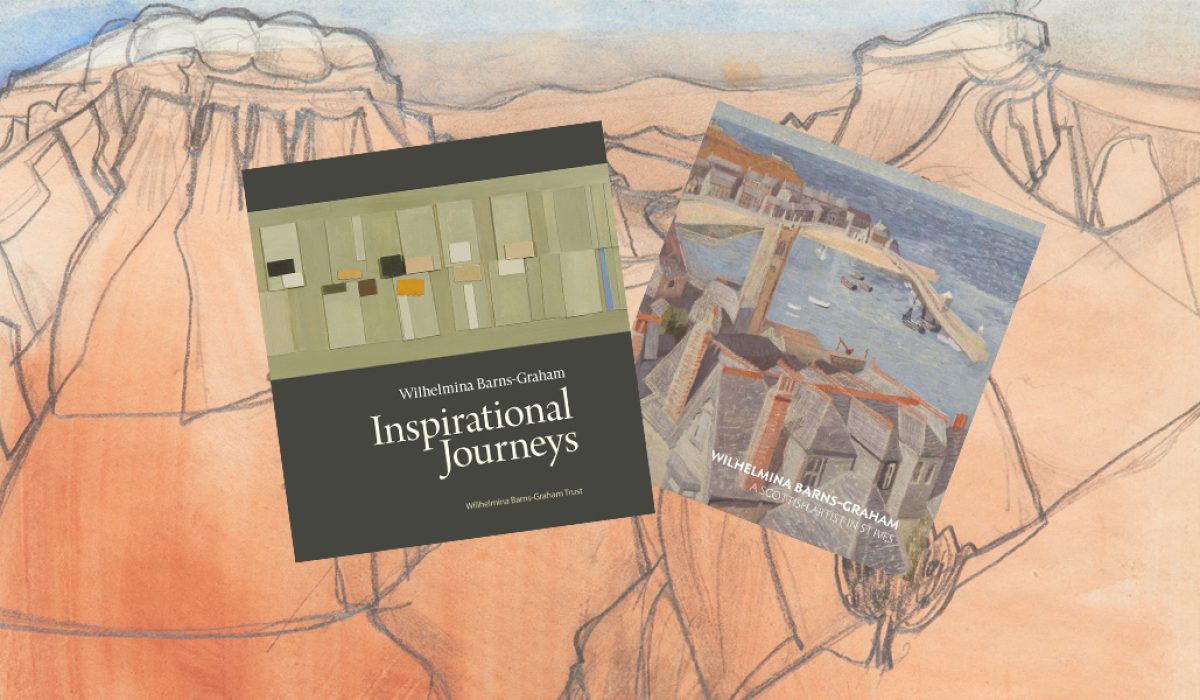 Two Exhibition Catalogues for £25
We're delighted to offer two of our most popular exhibition catalogues, Inspirational Journeys and A Scottish Artist in St Ives at the discounted price of 2 for £25, exclusively through our online shop. Explore the creative importance of Scotland and the transformational effect of travel on Barns-Graham's work in these two thematic, fully illustrated catalogues.
---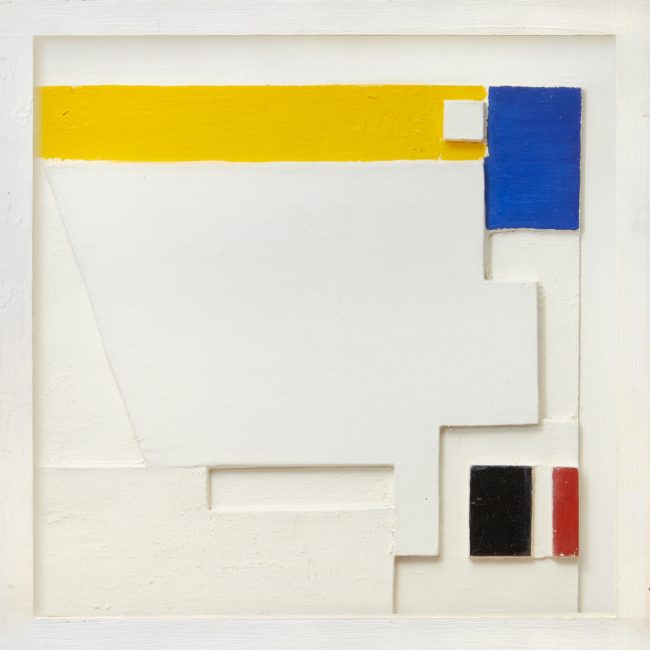 Where to See Willie
Through loans, gifts and permanent collections at partner museums, there are lots of opportunities to see Barns-Graham works across the country this summer.
The University of Stirling Art Collection have borrowed three works, including this bold primary-coloured Relief, Yellow, Red and Blue, 1956,  for their forthcoming Inspired! exhibition at the Pathfoot Building, opening at the beginning of September. At the Djanogly Gallery at the University of Nottingham, you can help yourself to a second viewing of Rhythm and Geometry as it tours from the Sainsbury Centre for Visual Arts. It includes the recently-gifted Olive Green Squares on Vermillion, 1968.
For works from the Fifties, both City Art Centre, Edinburgh, and Tate Britain, London have included some of Barns-Graham's most iconic works in their new permanent collection displays. See Rocks, St Mary's, Scilly Isles, 1953 and Glacier Crystal, 1950 in Edinburgh and London, respectively. Works can also usually be found on display in galleries such as the Scottish National Gallery of Modern Art, Leeds Art Gallery, Pallant House, Chichester, Tate St Ives, Penwith Gallery, St Ives and Pier Arts Centre, Stromness.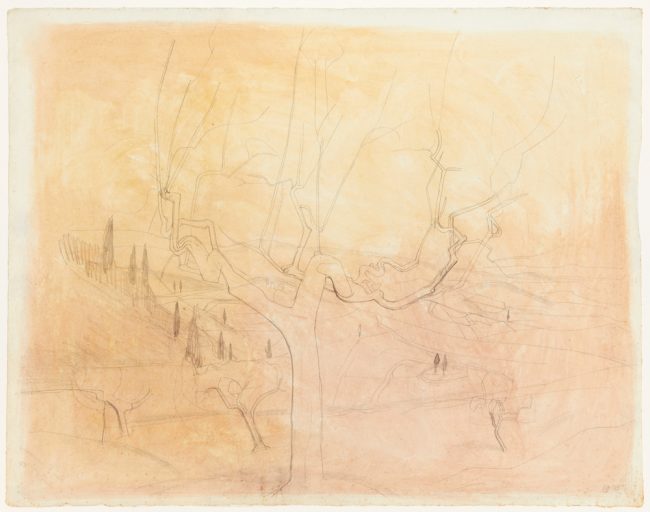 Picture of the Month
This newsletter's Picture of the Month has been chosen by Italia Gorski, a Masters student at the University of St Andrews. She is currently undertaking a placement at the Trust across our Italy-related collections as part of her Museum and Heritage Studies course.
'This drawing, titled Olive Tree, San Gimignano, was completed by Wilhelmina Barns-Graham on the hillsides of a medieval town in Tuscany, near Siena. On the first of two extended Italian work trips when this drawing was completed in July of 1954, Barns-Graham's mission was, in the words of David Lewis: "discovering with endless patience the structure of the landscape, the forms and tensions and rhythms of the hills." As such, this drawing is both separate from and emblematic of her work in this period. She would often draw on paper pre-tinted to reflect the primary hue of her environment, as reflected here in the piece's earthy yellow tone. However, Barns-Graham rarely centres living things in her work, although looking at each gnarled branch of the olive tree as well as the arrow-like cypresses in the background one can imagine why she chose to do so. The result is a fascinating study on how the shapes of nature are as integral to the broader forms of landscapes as rock and earth.'