Abstract, Issue 18
Welcome to our bumper exhibition special edition of the Trust's quarterly newsletter. Today would have been her 110th birthday – many happy returns, Willie!
We have seven exhibitions dedicated to or featuring a large presence of Barns-Graham's works open this Summer. Find out more about them and some other updates from our archive:
Tate St Ives' joint display of WBG and Jonathan Michael Ray's works
Our next venue for our Inspirational Journeys touring exhibition
A warm and sunny display in Edinburgh
An exhibition exploring the relationship between WBG's paintings and prints
Exciting news on international loans to the Netherlands
Our latest archive finds
Where to See Willie in the rest of the UK
A picture highlighted by our Project Archivist, Tilly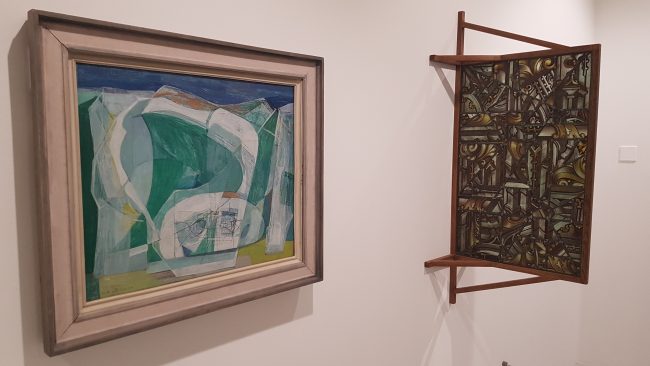 Wilhelmina Barns-Graham and Jonathan Michael Ray | Tate St Ives, until 2 October
Brought together by their shared interest in the local West Cornish landscape, Tate St Ives have paired Wilhelmina Barns-Graham and contemporary artist, Jonathan Michael Ray, for a new display exploring the idea that there is more to experience in nature than can be found on the surface. Both loans from the Trust and from Tate's collection sit alongside the photography, printmaking, found objects, stained glass and local stone of Ray's work. Until 2 October 2022.
To coincide with the display, join Dr Virginia Button and Trust Director, Rob Airey, on 7 July at Tate St Ives for the in-person book launch of latest publication, Wilhelmina Barns-Graham, concise and beautifully illustrated introduction to the life and work of the artist. Tickets are available from Tate and you can buy the book in advance from our shop.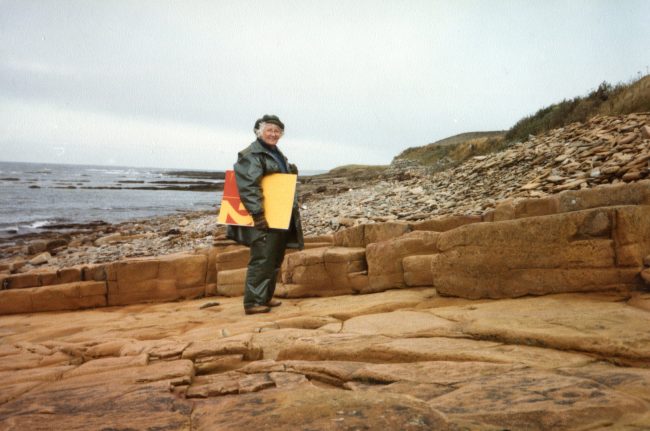 Inspirational Journeys | Pier Arts Centre, Stromness, 18 June to 20 August
Our touring exhibition, Inspirational Journeys, previously seen in Berwick and Bristol, finally reaches Orkney and the glorious Pier Arts Centre, following a number of Covid-19 related delays. The exhibition celebrates Barns-Graham's journeys away from mainland UK; to Switzerland in 1949, Italy and Spain in the 1950s, Lanzarote in the early 1990s and most significantly for this presentation, to Orkney in 1984 and 1985. Her extended stays on Orkney in the mid-1980s had a significant impact on her artistic practice and lead to a large and diverse body of work which will be shown in depth at the centre of the exhibition.  She wrote in her diaries:
Orkney - "So much work ideas are here – drawings, colour, shapes, moods, space – elongated shapes + then the light + rock groupings – water movement – changes. It is overwhelming – choked with it all." "Been getting up early + again this lovely clear peach yellow sky. Won't forget last nights walk the elongated pink clouds what clarity + softness – a little cloud peeping out behind Hoy. Those almost copper pink reflections in the water one way + the ice cream-white blazing the other…" "Colouring in these parts can change so incredibly quickly – intense…blue on left – look right on a cold grey – that's the sea. Then seaweeds! Growth, wonderful orange + rusts + olive greens especially after rain. The grey waters too can be two shades of grey sometimes blue grey or yellow grey – the quilted fields at least three shades of green – emerald, bluer, yellower, darker – two shades of ochre bounded by stone walls + on top bound by deep rich brown of the heather. The influence of the sky is into the water..."
WBG's diary 1984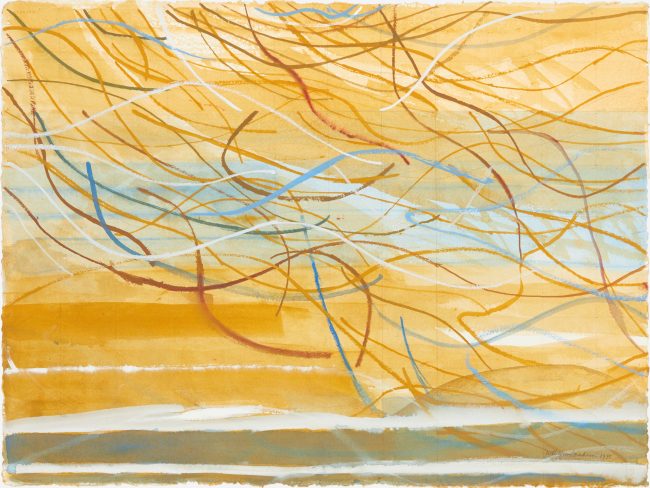 Wilhelmina Barns-Graham: A Life in Colour | Scottish Gallery, 30 June to 23 July
To coincide with a hopefully warm and sunny July, The Scottish Gallery in Edinburgh are presenting A Life in Colour – made over a period of over 40 years, and ranging over a broad sweep of naturalism to abstraction, the works by Barns-Graham in the exhibition all share an origin in the close observation of the natural world, as well as very summery shades of orange, yellow and brown redolent of sunshine and sand, and heat – of what Tom Cross described as 'painting the warmth of the sun'.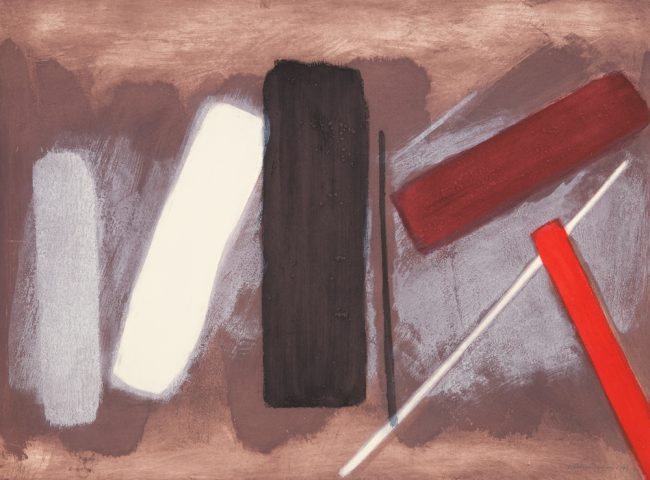 Wilhelmina Barns-Graham: Painting & Printing, 1990-2002 | Glasgow Print Studio, 5 August to 24 September
During the last 10 or so years of her long career, printmaking became a central part of Barns-Graham's practice, particularly after 1998 when she began working with Graal Press. Earlier prints, such as the three etchings she made with Rachel Kantaris in St Ives in 1996 (such as Scorpio I, above) were based on existing works. Later, working with Graal's Carol Robertson on a series of over 60 screenprints, these were mostly entirely original – envisaged and made purely as prints – though a conversation with ongoing painting series was often maintained.  This exhibition will for the first time examine the fascinating and dynamic relationship between these two distinct areas of Barns-Graham's practice, by showing related paintings, prints and overpainted prints together.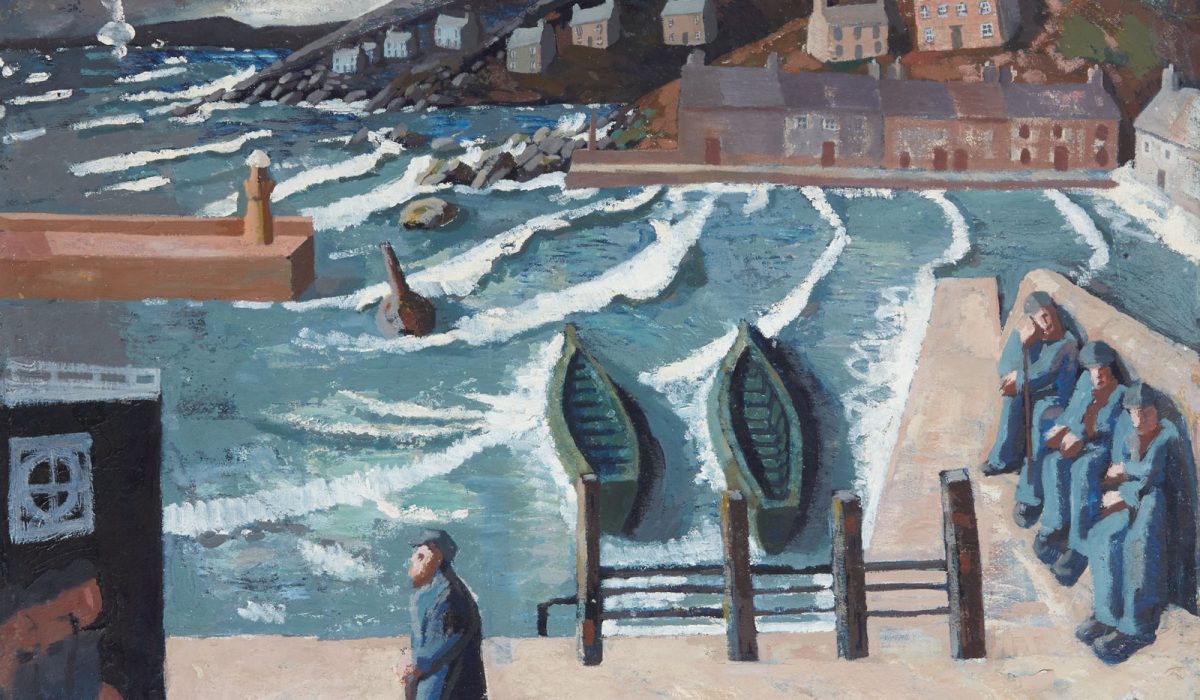 Living the Landscape | Museum Belvédère, Heerenveen, until 25 September
We're delighted to be lending six works to Museum Belvédère in Heerenveen, Netherlands, for their current exhibition, Living the Landscape, one of the first exhibitions focused on St Ives artists outside of the UK, and the first international loans for the Trust in recent years. The show explores the parallels between surrounding Friesland and Cornwall as remote coastal regions that have been home to successive groups of modern artists.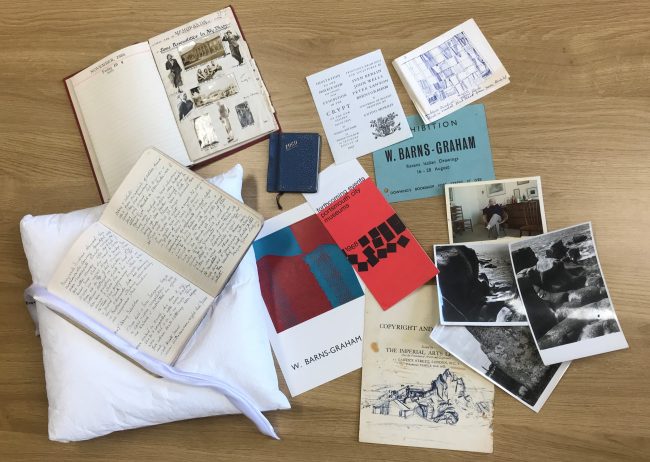 Updates from our Archive
Since beginning the role at the end of February, Project Archivist Tilly Heydon has discovered a myriad of invaluable materials in the archive.
The Barns-Graham archive is comprised of correspondence, notebooks, diaries, exhibition documentation – including catalogues, posters, gallery floor plans, and sales records – autobiographical notes, news cuttings and photographs. It provides a rich insight into Barns-Graham's studio practice as well as how embedded she was within the St Ives artist community.
Some of the particular highlights from the archive are Barns-Graham's diaries. We hold the diaries that she kept from her student days in the 1930s up almost until her death in 2004. From 1982 until her death in 2004 she fastidiously kept a page-per-day diary, using this not only to record meetings and significant events, but also to highlight days spent working in the studio, going so far as to add these up at the end of each year and compose a report on her own productivity. Observations that she has made of colours in the landscape are particularly fascinating.
The archive material is still in the process of being sorted through, as such, new and exciting treasures are being unearthed each week. Follow our weekly Archive Finds on our instagram account @barnsgraham.
Where to See Willie
From Glasgow to Woking, Norwich to St Ives, there are lots more works by Barns-Graham on display across the country.
As part of their summer programme, Glasgow Women's Library will be showing a selection of prints donated by the Trust in 2018 in their display Wilhelmina Barns-Graham: Colour in Motion from 11 June to 6 August.
Barns-Graham's works from the Fleming Collection can be seen in both their current partnership exhibitions: Scottish Women Artists: Transforming Tradition at Sainsbury Centre for Visual Arts in Norwich (until 3 July) and A Window into Scottish Art: The Ingram and Fleming Collections at The Lightbox, Woking (until 3 July).
Also at the Sainsbury Centre, the recently acquired Olive Green Squares on Vermillion, 1968 is on display in their Rhythm and Geometry exhibition until 17 July.
Following a successful showing in Hong Kong, 3812 Gallery's Looking East: St Ives artists and Buddhism exhibition will tour to their London gallery from 13 July to 3 September and featuring a few works by Barns-Graham alongside Terry Frost, Bernard Leach and other St Ives artists.
Elsewhere, Barns-Graham features in the collection displays at Aberdeen Art Gallery, Penwith Gallery, St Ives and Pallant House Gallery, Chichester. If you have any works on display in your gallery or museum – please do let us know!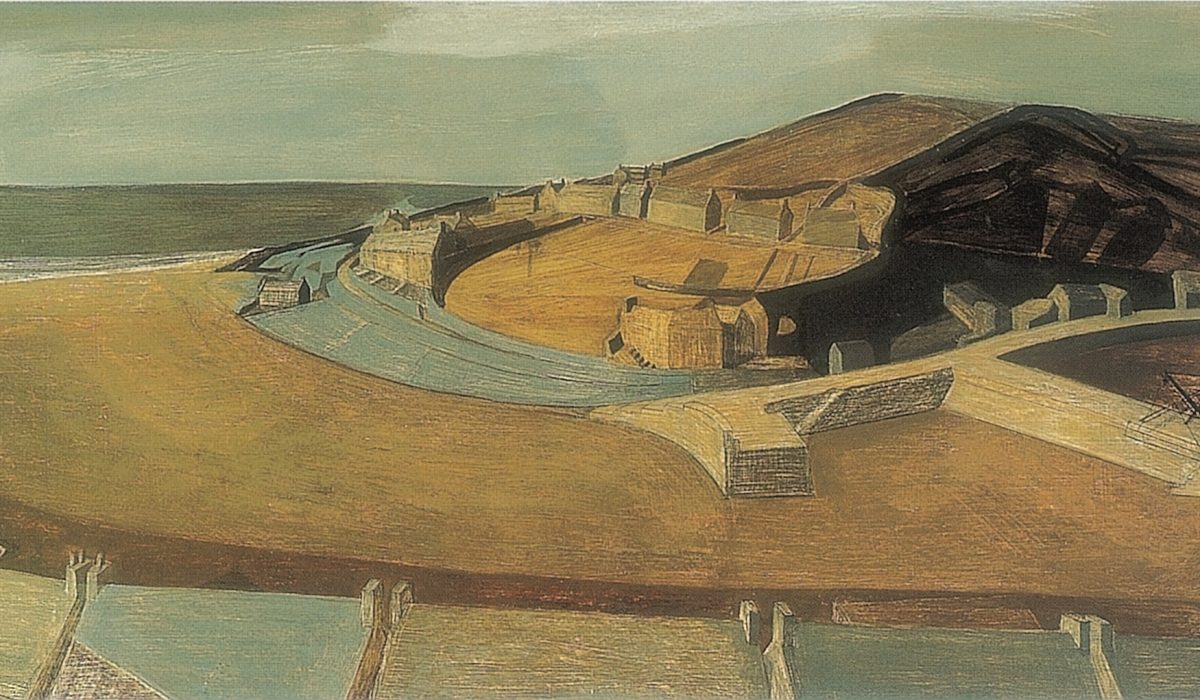 Picture of the Month
This edition's Picture of the Month has been chosen by Tilly Heydon, Project Archivist at the Trust.
Understandably, this was an exciting and memorable moment in Barns-Graham's career, which is reflected by the fact that she sketched out a likeness of the painting in letters to her mother and aunt when telling them the good news. She also kept multiple copies of PS2, the issue of the Penwith Society's Broadsheet that featured a photograph of Wilhelmina with Barbara Hepworth and their winning artworks.
This painting, Cornish Landscape (Porthleven, Evening), 1951 (from St Ives Library Collection) seemed fitting to choose for my contribution to Picture of the Month because of its prominence in Barns-Graham's archive. This was the painting that Barns-Graham entered into the Penwith Society's 1951 Festival Exhibition, where she won the prize for Painting, alongside Barbara Hepworth who won the Sculpture prize, and Bernard Leach who won the prize for Pottery.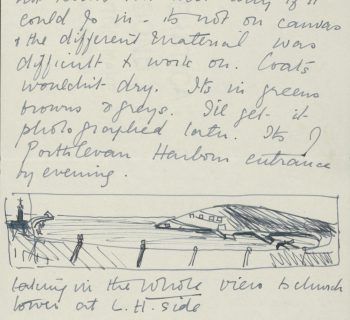 Letter from WBG to Mary Neish, dated 19 June 1951, WBG/1/2/15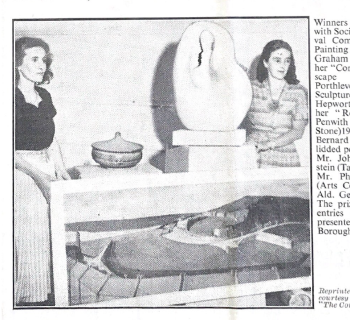 Clipping from article 'The Festival Competition' by Warren D. Mackenzie, PS2 Penwith Society Broadsheet 2, Summer 1951, p1, WBG/20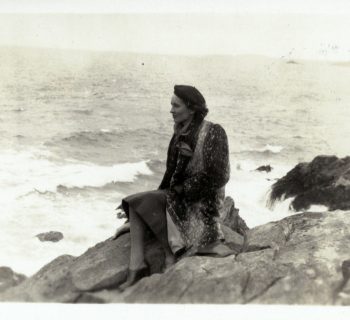 WBG sitting on a rock by the sea in St Ives, 1950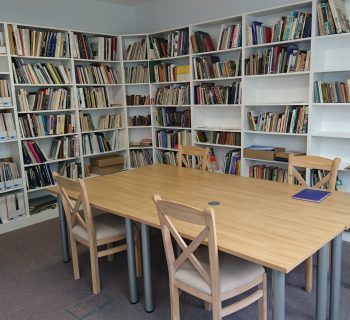 The Trust's library and arhive