Abstract, Issue 15
Welcome to our autumn edition of Abstract, the Trust's quarterly newsletter. The next few months are filled with opportunities to see Barns-Graham's work in person. We hope you're able to join us at some of our events and exhibitions or other Trust activities.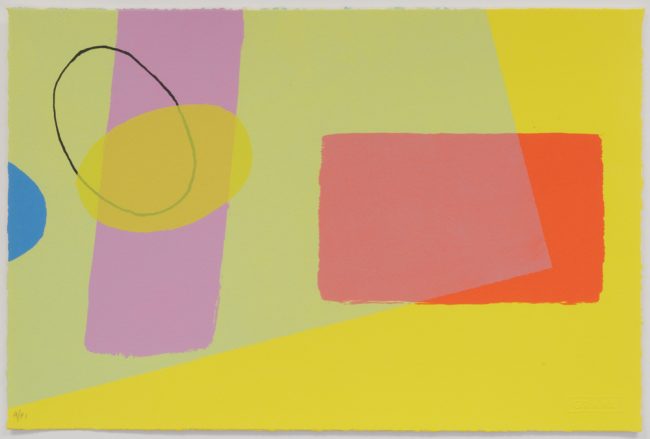 Wilhelmina Barns-Graham Exhibitions
We have a number of exhibitions opening over the period covered by this edition of Abstract, the first is at the Tatha Gallery in Newport-on-Tay, in its beautiful position overlooking the river and across to Dundee. Vision in Time celebrates Barns-Graham's extremely fruitful move into printmaking in the 1990s and early 2000s. Predominantly screenprints made with Graal Press from 1999 onwards, there are also examples of earlier prints made at Dundee Printmakers Workshop and with Kip Gresham.  The exhibition runs from Sat 4 Sep until Sat 2 Oct and will be shown alongside new monoprints by contemporary artist Hetty Haxworth. Full details at the Tatha website.
In St Ives, Belgrave St Ives will be presenting W. Barns-Graham – Selected Works 1951-2004 this exhibition will be accessible online at www.belgravestives.co.uk, or by appointment with the Gallery between Sat 11 Sep – Mon 4 Oct. The gallery will host an open afternoon to view the exhibition at their studio at Higher Bussow Farm, Towednack, just outside St Ives on Sat 11 Sep between 12-6pm.
Later in the year we look forward to showing some Barns-Graham prints alongside her friends, contemporaries in St Ives and fellow enthusiastic printmakers; Sandra Bow and Terry Frost. This will at CCA Galleries International in their lovely gallery spaces in the listed Royal Court Chambers in St Helier, Jersey.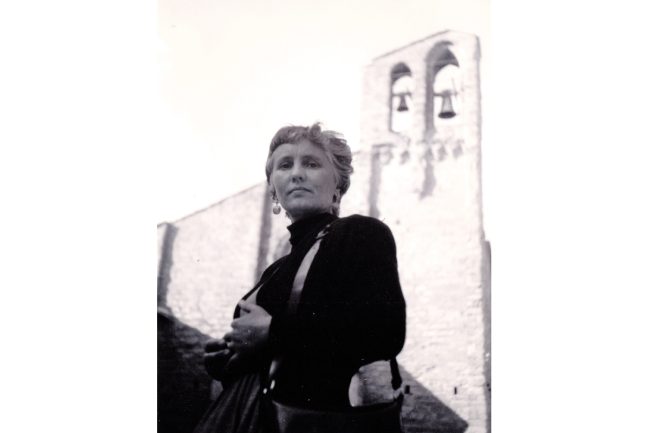 In Time Exhibition – Harbour
IN TIME is an exhibition that allows us to reflect on this moment in time, whilst also looking back and considering the future. This group of artists and academics, collaboratively working under the initiative of 'Harbour', have been recently drawing on the rich Wilhelmina Barns-Graham (WBG) archive.
The artist Wilhelmina Barns-Graham was a critical interpreter of her world and time. She created artworks that explored light and shape, the liminal within glaciers, landscapes and oceans, while simultaneously managing to embed the personal into this process. She chose to work in different locations that, in part, reflected and exemplified the impermanence and flux of the natural elements.
For IN TIME, artists Annie Cattrell, Leila Galloway and Gillian McFarland have selected some of her works from the Trust' Collection, to highlight the current relevance and predictive nature of her vision. They will show these alongside a series of their own recent artworks, made in response to this process, and current understandings of the imminence and precariousness of climate change.
IN TIME deliberately coincides with COP26.  We hope to use this synchronicity to further consider cultural consciousness at a time where societal transformation is required to address the challenges of climate change and more.
A digital catalogue of IN TIME will be produced during the exhibition. This will include an essay by Dr Rehema White, from the School of Geography and Sustainable Development at University of St Andrews. There will be a series of online events scheduled during IN TIME.
Private View (online, tbc on Thursday 4 November. The exhibition will run until Thursday the 9th of December 2021. It is open to the public on Tuesdays and Thursdays between 2-4pm.
To view at other times, by appointment only. Please contact: info@barns-grahamtrust.org.uk / 0131 2097870.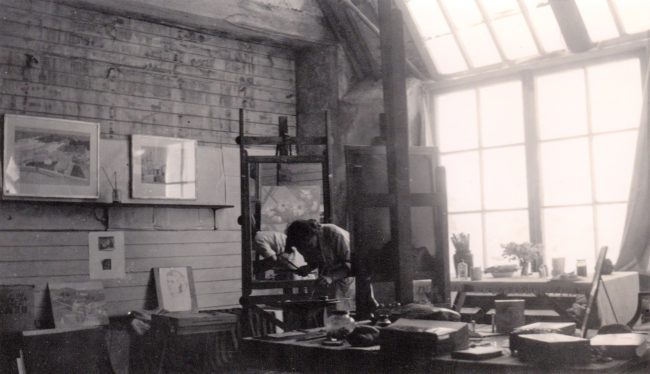 Wilhelmina Barns-Graham: an artist at work, photographs, 1940-1992 – Porthmeor Studios, from Mon 13 Sep
From Mon Sep 13 Porthmeor Studios in St Ives will host an exhibition Wilhelmina Barns-Graham: an artist at work, photographs 1940-1992. During her career Barns-Graham was regularly captured at work in her studio, both through informal snaps and professionally photographed shots. Covering over 50 years of her long career as an artist these images reveal much about her methods, materials and use of three different studios in both St Ives and Fife. The exhibition was curated by Rebecca Birrell whose first book This Dark Country: Women Artists, Still Life and Intimacy in the Early Twentieth Century has just been published.
To coincide with the exhibition and as part of this year's St Ives September Festival, on Tues 14 Sep at 2.30pm at Porthmeor Studios, two linked talks will look at moments from Barns-Graham's life as revealed by her Archive. Janet Axten uses the fascinating diary she kept in 1940-41 to look at her early experiences in St Ives, and Rob Airey, Director of the WBGTrust, will discuss her remarkable 70-year life as an artist through her personal collection of photographs.  Tickets are £5.50 and available here.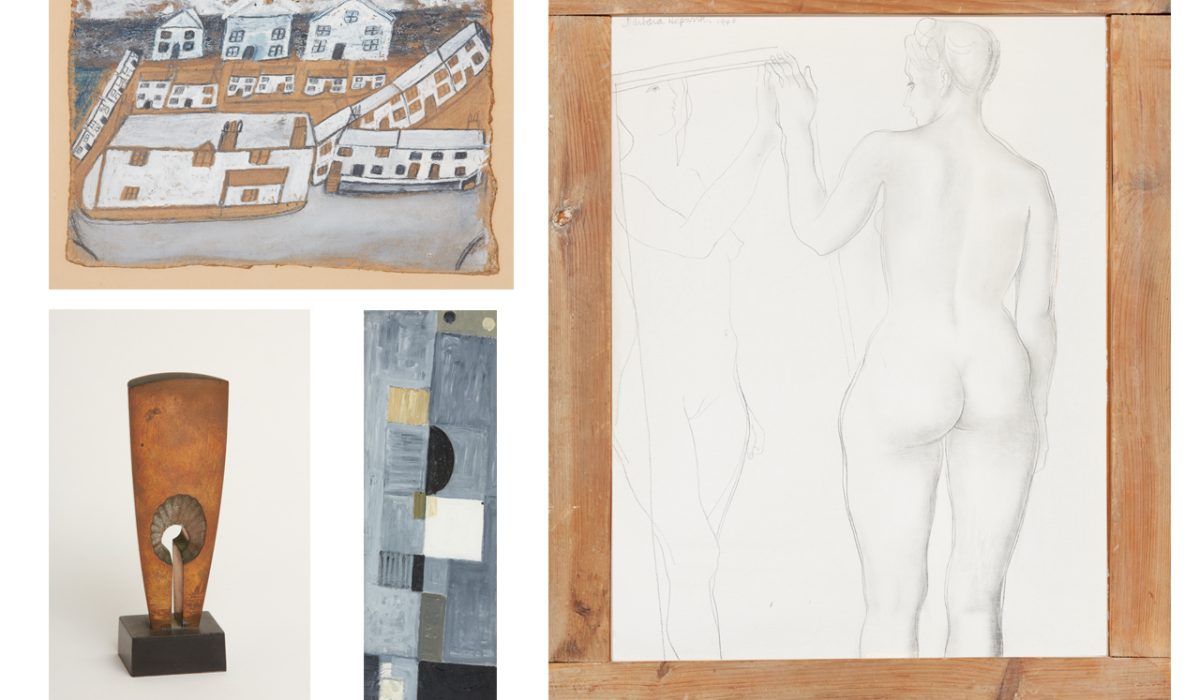 Private Collection Auction
As you may have seen in our recent news bulletin, the Wilhelmina Barns-Graham Trust will be selling works from Barns-Graham's private collection at auction with Lyon & Turnbull this October. Many of the pieces are by artists closely associated with St Ives, where between 1940-2004 Barns-Graham spent much of her working life. Artists and makers in the collection include: Terry Frost; Barbara Hepworth; Patrick Heron; Roger & Rose Hilton; Bernard & Janet Leach; Denis Mitchell; Ben & Kate Nicholson; Breon O'Casey; Alfred Wallis and Bryan Wynter.
The proceeds will go towards furthering the ambitions of the Trust, to continue and expand financial support for artists and increasing accessibility to the art and archive collections. Read more here.
The collection will be available to view at Mall Galleries in London on 27 & 28 October, with the sale taking place on 28 October at 18:00. Updates on the sale are available through Lyon & Turnbull's website
New to Our Online Shop
Newly updated selection of original Barns-Graham screenprints available from our online shop: (clockwise) Celeration at 90, 2002, Vision in Time V, 2006, Water Dance (Porthmeor) I, 2004, Cobalt and Pink Playing Games, 2006 and Three Elements, 2006.
We have refreshed the selection of original screenprints by Barns-Graham available through our online shop. This vibrant selection includes the popular Celebration at 90, 2002, Cobalt and Pink Playing Games, 2006 and Sunghrie I, 2001.
SHOP NOW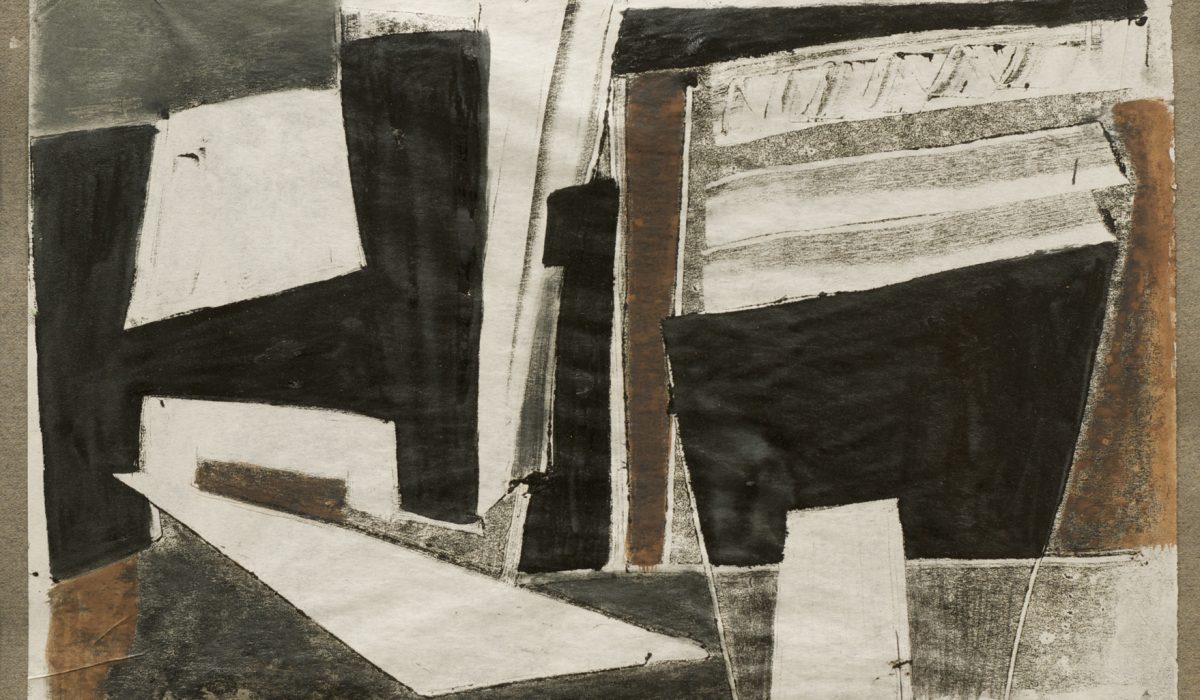 Loans from the Trust's Collection
This season we are sending loans to exhibitions across the UK, from Glasgow to Norwich, providing lots of opportunities to see Barns-Graham works alongside works by her contemporaries and in new contexts.
Now open at Glasgow Print Studio, MONO celebrates one-off printmaking from Barns-Graham's 1955 Black and Brown Forms to Viewpoint, 2020 by Rosalind Lawless. Runs until 25 September 2021.
The Sainsbury Centre for Visual Arts, Norwich, have selected Olive Green Squares on Vermillion, 1968, for their forthcoming exhibition Rhythm and Geometry: Constructivist art in Britain since 1951, opening 2 October until 30 January 2022.
In Leeds, The Stanley and Audrey Burton Gallery's postponed exhibition, The Expressive Mark, will open on 17 November and we're delighted to be lending a gestural gouache painting from the late 1950s.
Where to See Willie
Pallant House Gallery in Chichester have a new print room display, St Ives: Connecting Circles, including work by Willie and her contemporaries, Frost, Lanyon, Bernard and Janet Leach and more. Closes 31 October.
A display of collection highlights at the Stanley and Audrey Burton Gallery in Leeds includes Barns-Graham's Untitled painting from 1957. Gifted by the Trust through the Art Fund in 2019, this is the first time the work has been shown in its new black frame.
In the second of the exhibitions from the Jerwood Collection residency at the Harley Gallery, James Rawlin has curated Coast, Country, City exploring works by famous landscape artists. We're delighted Barns-Graham's Winter Landscape, 1952 has once again been included. Until 7 November.