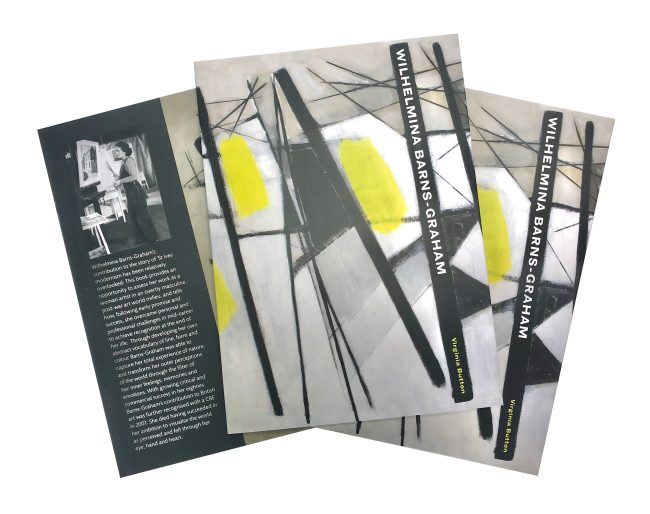 New Wilhelmina Barns-Graham Book by Virginia Button
The first new book in twenty years dedicated to Wilhelmina Barns-Graham is now available, written by the highly respected writer, curator, academic consultant and expert on British modern art Dr Virginia Button. Published by Sansom & Co., Wilhelmina Barns-Graham is fully illustrated and offers both the non-specialist and specialist reader an accessible, affordable and concise introduction to the artist's life and work. Alongside a biographical overview, short chapters explore in depth key aspects of Barns-Graham's work.
Barns-Graham's contribution to the story of St Ives modernism and post-war British art more broadly has been relatively overlooked. This book reassesses her work as a woman artist in an overtly masculine, post-war art world milieu, and tells how, following early promise and success, she overcame personal and professional challenges in mid-career to achieve the recognition she deserved at the end of her long career as an artist.
Priced at £15, Wilhelmina Barns-Graham is available directly from the Barns-Graham Trust website.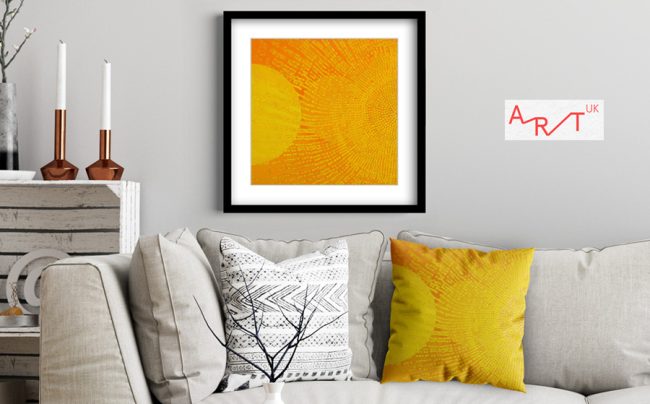 ArtUK New Merchandise
The Trust has been working with the wonderful Art UK to develop a range of new high-quality Barns-Graham products; these include cushions, mugs, coasters, tea towels, placemats, shopping and make-up bags, as well as printed framed or unframed reproductions.
Please visit the Art UK shop to see the full range. All purchases help support the charitable work of the Trust.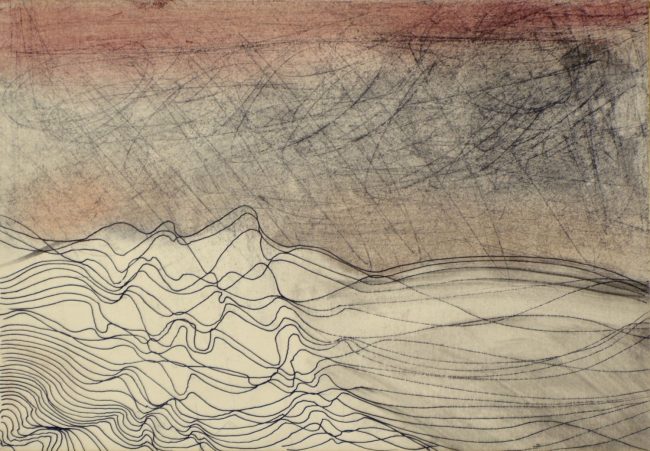 Gallery Roundup
Following easing of some of the Covid-19 lockdown restrictions, many art galleries are now back on track with their exhibition programmes.
In July, The Watermill Gallery, Aberfeldy, opened a superb small exhibition of Barns-Graham's drawings. Nature's Energies focuses on those in which she attempts to capture the energy of elemental forces inherent in a landscape. Described as meditative abstractions and reflective imaginings they illustrate her ongoing connection with the world around her. Exhibition continues until 14th September.
Barns-Graham's prints feature in a special display at the Royal West of England Academy, Bristol until 19th September, contemporaneous with Inspirational Journeys. Sales are essential for the gallery to run their wide-ranging exhibitions. See the collection at here.
A number of Barns-Graham prints are also part of Gallagher & Turner's  celebratory 30th Anniversary Exhibition in Newcastle. Exhibition continues until 20th September.
In our last newsletter we mentioned Waterhouse & Dodd's online display of Wilhelmina Barns-Graham's collages made between 1982 and 1987. These remain viewable on their website and can now be seen by appointment in their London premises at 16 Savile Row.
Finally, we would like to pass on the news that the Belgrave Gallery, one of the Trust's key gallery supporters, has closed its premises in St Ives. The owner, Michael Gaca, will continue to present online exhibitions and deal privately. Please visit their website for more information. The Trust has been working with the Belgrave Gallery since 2010, providing a vital ongoing presence for Barns-Graham in St Ives and will be greatly missed by all. We send Michael and his team our best wishes for the future which, we are told, definitely includes Wilhelmina Barns-Graham!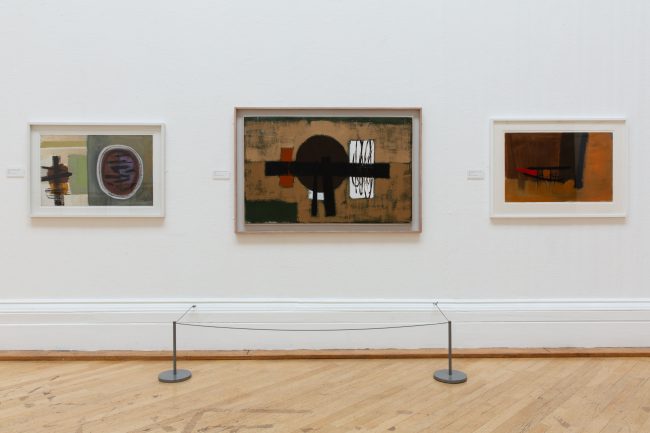 Exhibition Reopenings
With museums and galleries safely reopening across the UK, we are delighted some exhibitions featuring the Trust's collection have been extended, providing more opportunities for you to visit.
Our touring exhibition Wilhelmina Barns-Graham: Inspirational Journeys has reopened at Royal West of England Academy until 19 September. Travel through Europe with Willie to the sites and landscapes that informed the development of her work, from the glaciers of Grindelwald to the volcanic landscapes of Lanzarote.
Tickets are available in advance for timed entry to the exhibition, Thursday to Saturday, and entrance includes the accompanying St Ives: Movements in Art and Life and Barns-Graham print displays. Both exhibitions can now also be experienced from home through curated video tours.
Lines from Scotland is an exhibition by Fife Contemporary exploring the many and varied ways Scottish artists have used drawing with loans from the Trust.   It has also reopened at Dunfermline Carnegie Library and Galleries until 25 October. Timed entry can be booked in advance through the ONFife website.
To coincide with the exhibition, Rob Airey, Trust Director, has written a visual essay on Barns-Graham's line drawings for INSIGHTS, an evolving series of online contributions from the curator and artists revealing more about their ideas and practice.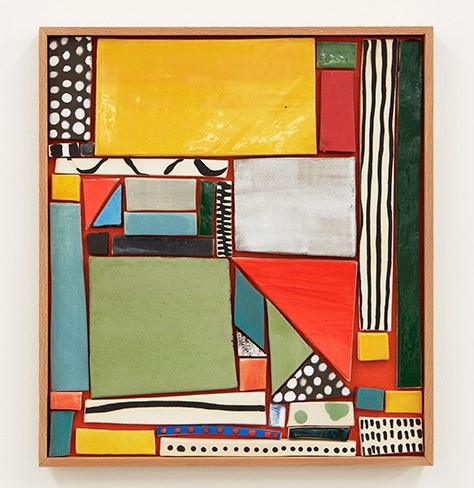 Katie Schwab – new artist Trustee
We are delighted to announce the appointment of Katie Schwab as our new artist Trustee, following Kate Downie's 3½ years sterling service in the role. Katie is a multi-disciplinary artist working with installation, textiles, furniture and moving image to explore personal and social histories of education, migration and labour. Her research focuses on domestic textiles and civic design from the mid-century period and, in particular, the underrepresented work of women artists and émigré designers. She incorporates collaborative workshops, oral history interviews, archival research and craft-based learning into many of her projects.
In 2017, she was the recipient of Wilhelmina Barns-Graham Residency Award at Porthmeor Studios in St Ives. Appropriately, like Barns-Graham, she has connections with both Scotland and the South-west and we are sure she will make an extremely valuable contribution to our Board.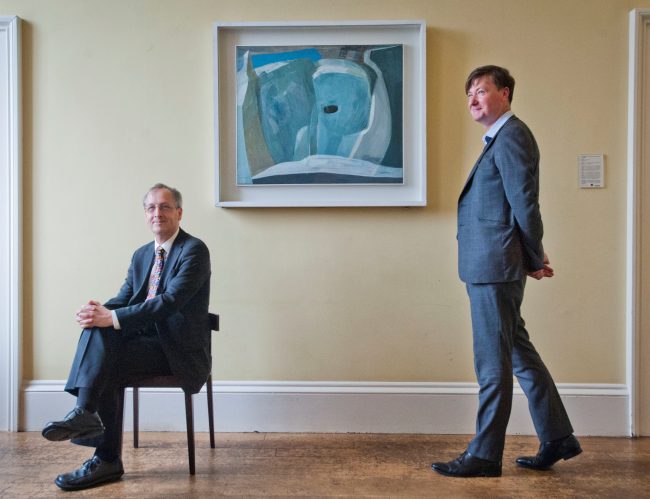 Picture of the Month
At the end of August, we bade a final farewell to Geoffrey Bertram from his formal association with the Trust. Geoffrey had worked closely involved with Barns-Graham since the 1980s, particularly as her commercial representative during the 1990s before becoming the first Chair of the Trust, a post he held from 2004 until 2019. After stepping down as a Trustee, he remained the Trust's commercial consultant until his recent retirement. We thank him for his dedicated years of service and offer him all best wishes for the future.
As part of his farewell, we asked Geoffrey to select this issue's Picture of the Month, to which he responded – "I have chosen a picture that sums up one of the most important aspects of the Wilhelmina Barns-Graham Trust's work since becoming active in 2004; to bring her art to a wider public, and, as part of her centenary celebrations in 2012, to bolster her presence in public collections. Gifted first was Glacier Chasm 1951, the most significant painting the Trust inherited, to the Scottish National Gallery of Modern Art. It was felt that for Willie not to be represented in a major Scottish collection by such an important work should be rectified immediately. This photograph was taken at the official hand-over event (8 June – Willie's actual birth date) at which the photographer, Chris Watt, stage-managed the juxtaposition of Simon Groom, Director of the Gallery, myself and the painting to our great amusement."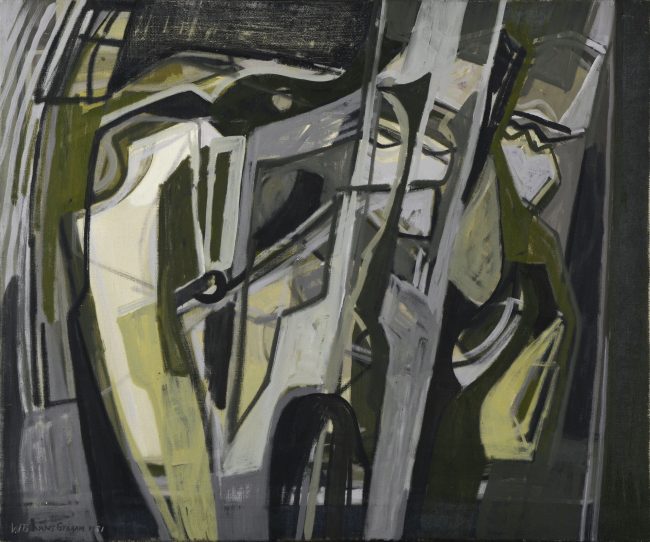 Where to see Willie
Willie's work is being exhibited all over the country, with her work featuring in permanent displays and exhibitions in many public museums and galleries.
Sara Barker's exhibition All Clouds are Clocks, All Clocks are Clouds has reopened at Leeds Art Gallery until 19th September. Barker selected Barns-Graham's Three Rocks, 1952 from the permanent collection to be displayed alongside her works.
In Wakefield at The Hepworth, two works donated by The Trust in 2018 are on display in their Barbara Hepworth & the artists of St Ives gallery, including the dramatic Green Skull Form I, 1951.
Tate St Ives have introduced a one-way route through their permanent collection galleries to coincide with their current Naum Gabo exhibition (until 27th September), with Barn-Graham's Red Form, 1954 featuring amongst the works of her contemporaries. You can read more about WBG and Gabo here.