Abstract, Issue 1
Welcome to the quarterly WBG Trust newsletter. We will keep you up to date with exhibitions, events and our wider activities.
Do you want updates on what we are doing? If you would like to continue to receive our newsletters, new government regulations effective from 31st May stipulate you need to subscribe to our newsletter by following the link below.
Sign up to our mailing list here.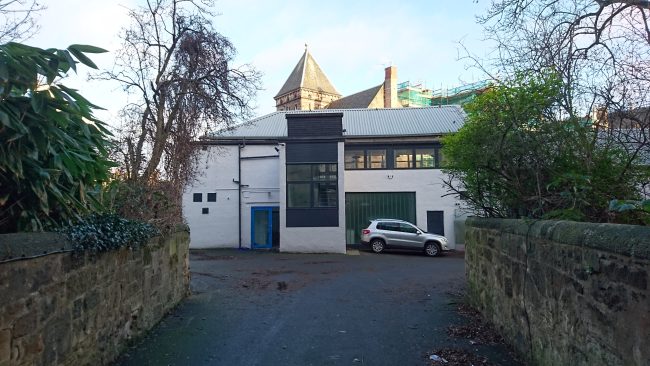 Wilhelmina Barns-Graham Trust 2017:  a Year in Review
Here are the main highlights of The Trust's activities during the past year​
Edinburgh – the Trust's biggest accomplishment was moving the art collection, photo archive, library and office into new premises in Edinburgh and welcoming Director, Rob Airey and Ross Irving as Collection Manager, to the new team. Although visits are by appointment we invite anyone studying British modern art to explore Willie's legacy.
Sponsorship – the Trust is sponsoring the education programme at Tate St Ives following the launch of its new exhibition space. The St Ives School of Painting also received funding for a new schools club which offers art sessions for local children.
Exhibitions/Displays – Willie is now represented in London by Waterhouse & Dodd. Her first solo painting exhibition there was a great success. Elsewhere A Different Way of Working: the prints of Wilhelmina Barns-Graham went to the Burton Art Gallery, Bideford.
Bursaries – the grants, scholarships and bursaries disbursed annually are an especially important activity. Further to hardship awards, 10 students studying at 6 institutions received funds.
The Trust also supports 2 artist residencies. The Royal Scottish Academy administers one and in 2017 a new commitment was made for an annual 3-month residency at Porthmeor Studios, St Ives – Katie Schwab was their first resident.
Gifts & Loans – the Trust continued its policy of gifting pictures to selected institutions, assisted by the Art Fund.  A 1968 canvas went to Lillie Art Gallery, Milngavie, while a 1950s painting was accepted by Aberdeen Art Gallery.
The full version of the 2017 review is here.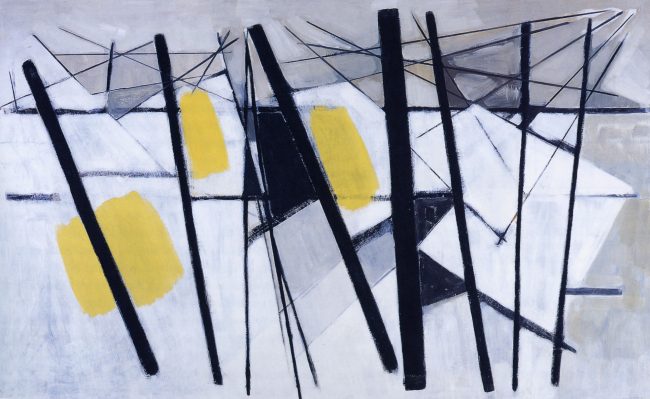 Tate accepts donation of two Barns-Grahams
Two major 1950s paintings have been accepted by Tate, significantly bolstering Willie's presence within their collection. Rock Theme, St Just, 1953 is an important work where the rock forms from the Cornish landscape are transformed through her distinctly personal vision. This painting is currently in Tate St Ives's display Modern Art and St Ives. The other oil on canvas White, Black and Yellow (Composition February), 1957 is one of her largest paintings of that decade (122 x 198 cm), inspired by her time in Leeds (1956-57). Here she brings together North Yorkshire's drystone walls and snow-covered moors into a dynamic symphony of line, form and (minimal) colour.
The Trust's gifting programme launched in 2012 to mark Willie's centenary. Public collections are selected based on their holding of modern British art, to ensure that the paintings can be presented within an appropriate context. The first gift, Glacier Chasm, 1951, was made in 2012 to National Galleries of Scotland, the first major glacier painting to be in a Scottish public collection. Other recipients include Edinburgh City Art Centre; Pallant House Gallery, Chichester; Abbot Hall Art Gallery, Kendal; Pier Arts Centre, Stromness; Lillie Art Gallery, Milngavie and Aberdeen Art Gallery. Gifts are made via the Art Fund. The RSA, RWA and Fleming Collection have also benefitted.
A longer practice is gifting Willie's prints. Initially through her own bequests, prints have been given to smaller collections, particularly those of universities and art colleges with whom the Trust has a standing relationship.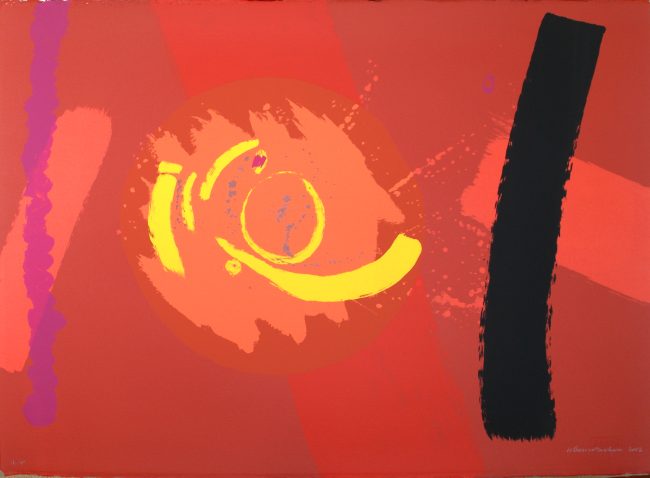 Plymouth College of Art
During 2017 the Trust has been building a relationship with Plymouth College of Art. On visiting the campus early in the year Trust Chairman, Geoffrey Bertram, was impressed by the vision of Professor Andrew Brewerton and his team as well as the facilities on offer to students. This is one of few art colleges not attached to a university.
Last summer the Trust donated six Barns-Graham screenprints which are now displayed in the newly named Barns-Graham Room. These now form part of the College's study collection of original works of art displayed throughout the campus, to enrich the creative environment and research opportunities available to students, staff and visitors.
Geoffrey was invited recently to present a talk in which he outlined the importance of Willie's travels on her art. Her journey to the Grindelwald Glacier in 1949 had the most significant effect, while four journeys to Italy between 1950 and 1955, to Spain (1958), two to Orkney (1984 and 85) and four to Lanzarote (between 1990 and 1994) contributed to new developments.
Travel is as important for young artists today, which is why the Trust funds travel awards to students at Edinburgh College of Art and Falmouth School of Art (both specifically to Italy), University of the Highlands and Islands and via the Royal Scottish Academy.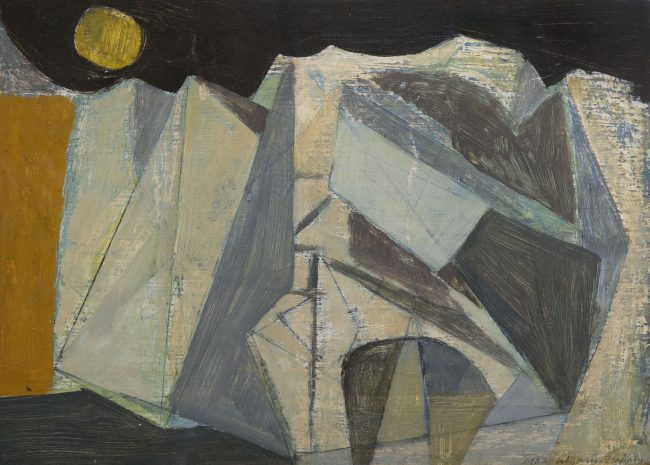 Where to see Willie
In St Ives we are delighted that there is now a substantial group of Barns-Grahams on permanent display at the Penwith Gallery, this display will change annually, currently the focus is on images of St Ives in the 1940s and will be viewable from April 6th. Tate St Ives is also a great place to go at the moment to see Barns-Grahams on display. In the wonderful ongoing Modern Art and St Ives display there are three works, including Rock Theme, St Just, 1953, recently donated to the Tate Collection by the Trust. Also, until 29 April, in Virginia Woolf – an Exhibition Inspired by Her Writings, there are a further four works, two lent by the Trust; Cliff, 1952 and Blue Stone El Golfo, 1989.
Edinburgh's Scottish National Gallery of Modern Art also has two works on display. The British Council's Upper Glacier, 1950 appears in Alice Strang's fantastic exhibition A New Era: Scottish Modern Art 1900-1950 until 10 June, while Box Factory Fire, 1948 is currently on show with the permanent collection in Modern One. Pallant House, Chichester has Barns-Graham works on display as part of their permanent collection and you can see the Tate's renown Glacier Crystal, Grindelwald, 1950 at Tate Britain.
Finally, we're delighted that at the Pier Arts Centre, Stromness, as part of their Professional Practise Module, three 3rd year BA Fine Art students have curated an exhibition of drawings by three pioneering women artists; Willie, alongside Sylvia Wishart and Barbara Hepworth. A Window into their Worlds is open until 10 April.
Looking Ahead
Looking forward, the main exhibition project on the horizon is In Focus: Wilhelmina Barns-Graham – Sea, Rock, Earth and Ice at the Jerwood Gallery in Hastings, 14 June – 7 October, 2018. This exhibition will feature Barns-Graham's lifelong fascination with ice and rock forms in the landscape, look out for further information in future editions of Abstracts.
On 3-4 May the Trust will be attending the annual Travelling Exhibitions Group (TEG) Marketplace in Bristol, where we will be presenting a new exhibition project Wilhelmina Barns-Graham: Inspirational Journeys.
This edition's staff pick comes from Art Collection Manager Ross Irving. Glacier Knot, 1978 "This is definitely my favourite work in the Collection. I love the precision of it and the natural forces that she has captured so beautifully."