A Scottish Artist in St Ives comes to Penzance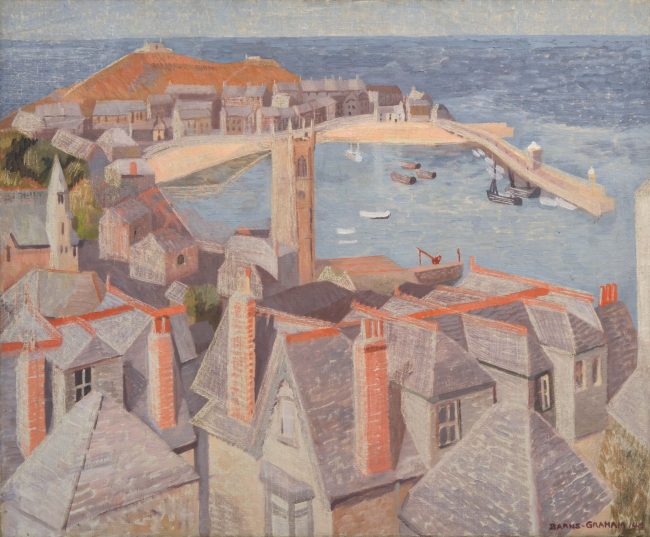 Wilhelmina Barns-Graham at Penlee House Gallery and Museum, Penzance
Wilhelmina Barns-Graham – a Scottish artist in St Ives, curated by Lynne Green
The exhibition Wilhelmina Barns-Graham: a Scottish artist in St Ives explores the significance of Wilhelmina Barns-Graham's Scottish background and artistic heritage, and how that contributed to the development of her art. Curated by Lynne Green, the author of W. Barns-Graham: a studio life, the exhibition focuses on two principal features of Barns-Graham's  art – drawing and her colour. Her training at Edinburgh College of Art in the 1930s played a considerable role in providing her with the tools of her craft, in a course where learning to draw was an essential requirement and where here tutors number among some of the most significant Scottish artists of the period.
The film was made when the exhibition was displayed at Penlee House Gallery, Penzance between 10 September and 19 November 2016.
A selection of works in the exhibition can be seen here.